Vacuum arc extinguishing chamber embedded pole
The epoxy solid sealing pole (also known as the solid seal type vacuum arc extinguishing chamber) is a buffer material outside the vacuum switch tube and then a layer of epoxy resin. It replaces the insulation support and mechanical support of the original circuit breaker, greatly reducing the circuit breaker's parts and volume. With small size, more stable and reliable pressure advantages it realizes the integrated module, and more easy for installation and free-maintenance.
Wuhan Feite brand solid sealed pole of the epoxy resin automatic pressure gel forming process (APG process) the vacuum arc quenching chamber and an upper and a lower outlet seat and current carrying components are encapsulated into a whole. Due to the adoption of the excellent performance epoxy resin material, greatly ensure the products' mechanical, electrical and thermal aging performance, The embedded pole has good vacuum sealing performance. It is reliable and with good resistance to high and low temperature shock and mechanical shock resistance. It has the advantage of maintenance free, compact, easy to install. Epoxy solid sealed pole matching the corresponding indoor and outdoor vacuum circuit breaker or a vacuum distribution device, especially matching in frequency is 50Hz / 60Hz, rated voltage of 12kV, 17.5kV, 24kV, 27.5 kV and 40.5 kV electric power, machinery, chemical industry, metallurgy, mining and other departments operating condition operating frequently places.
Embedded poles for 12KV circuit breaker;Embedded poles for 12KV circuit breaker
VEP348A
VEP2000/12-40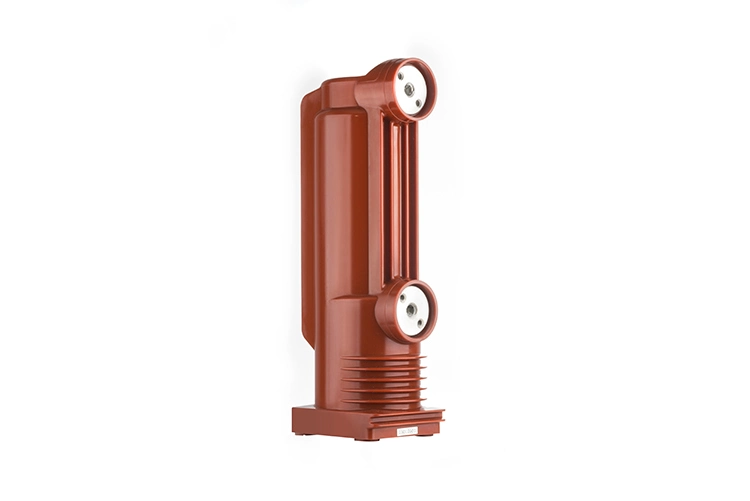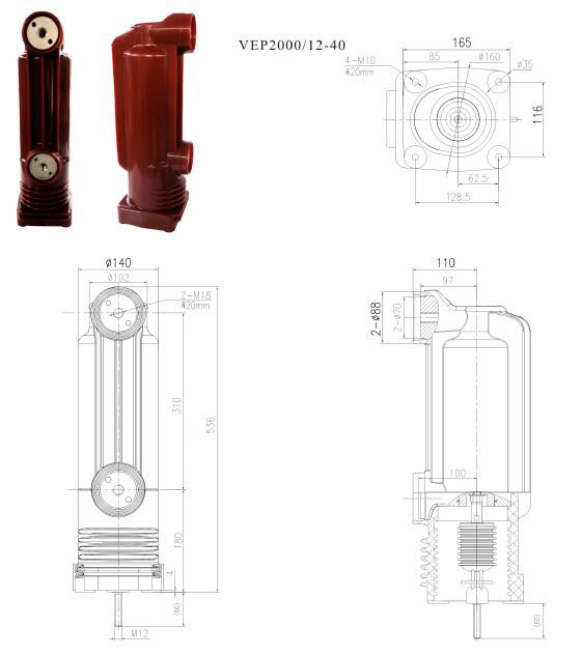 Main Technical Data
ELECTRICAL RATINGS(3PHASE) SYMMETRICAL BASIS

1.Rated Voltage

12KV

2.Rated Current

1250A/1600A/2000A

3.Rated Frequency

50/60Hz

4.Rated Short-circuit Breaking Current

25/31.5KA

5.Rated Operations of Short-circuit Breaking Current Interruption

30times

6.Rated Short-circuit Making Current

63/80ka

7.Rated Short-time Withstand current(4s)

31.5KA

8.Rated Single Capacitor Bank Breaking Current*

630A

9.Rated back-to-back capacitor bank breaking current*

400A

10.Short-time(1min) power-frequency withstand voltage

48KV

11.Rated Lighting impulse withstand voltage(peak)

85KV

12.Circuit resistance at rated contact force

≤20

μΩ

13.Mechanical Life

20,000times

14.Contact Closing Force due to Bellow and Atmospheric

100±30N

15.Counterforce at rated contact force

200±30N

16. Contact Erosion Limit

3mm

17.Shelf Life

20Years

18.Part discharge

≤

5pc

19.Rate operating sequence

O-0.3s-CO-180s-CO

MECHANICAL REQUIREMENTS(REF. VCB)

1.Contact Stroke

9±1 mm

2.Contact connection stroke

3.5±1 mm

3.Average opening speed

1.1±0.2m/Sec

4.Average closing speed

0.7±0.2m/Sec

5.Added contact force

2500/3150±200N

6.Bounce duration of contact closing

≤2ms

7.Out of simultaneity of contact closing and opening

≤1ms

8.Max.overtravel

≤2mm

Notes:


1.Meets or exceeds the electrical endurance requirements of class E2 for auto reclosing duty per IEC 62271-100 and GB 8738-2003.
2.* Rated Characteristics to be given on request
1> Vacuum Interrupter Components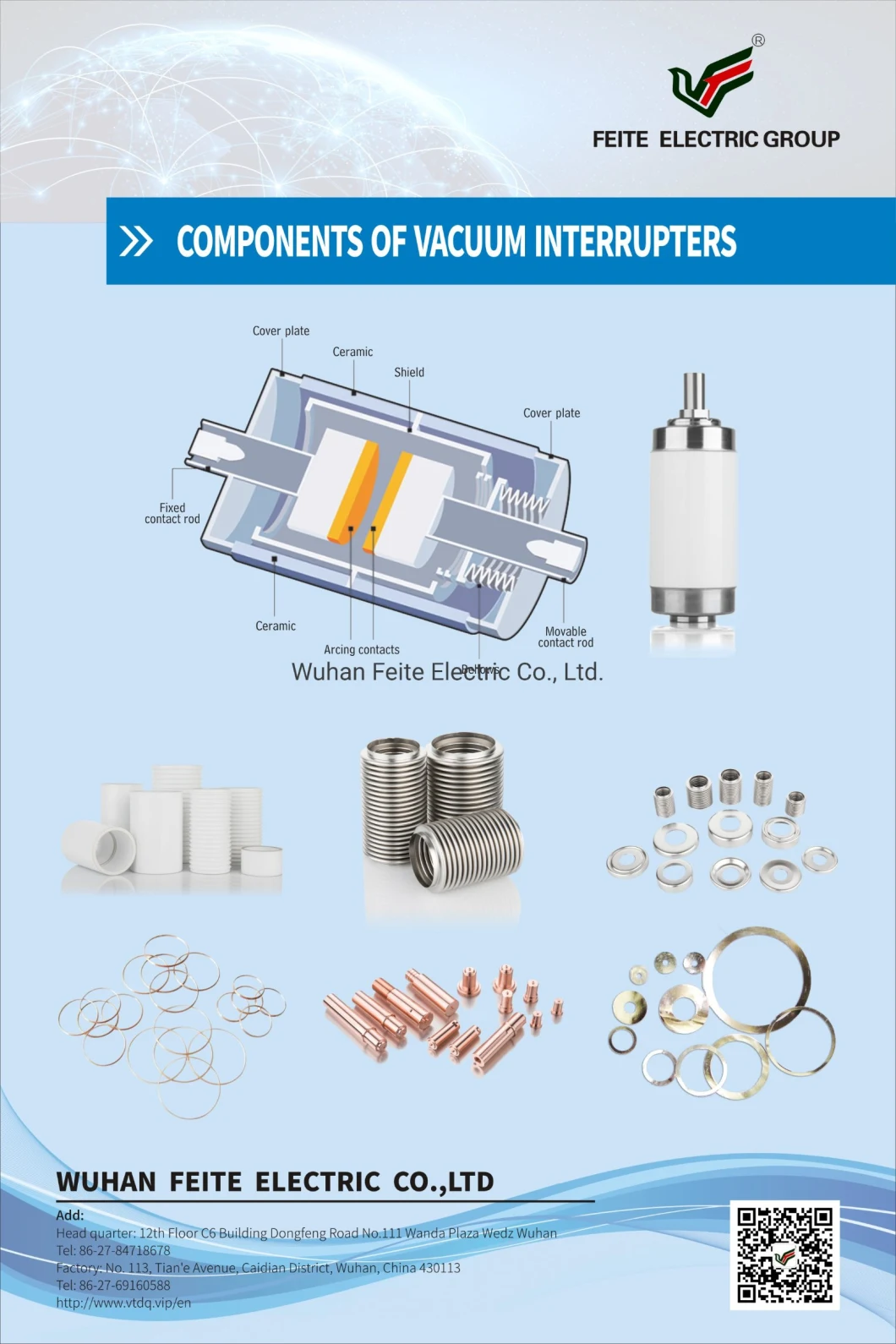 2> Vacuum Interrupter Production Equipments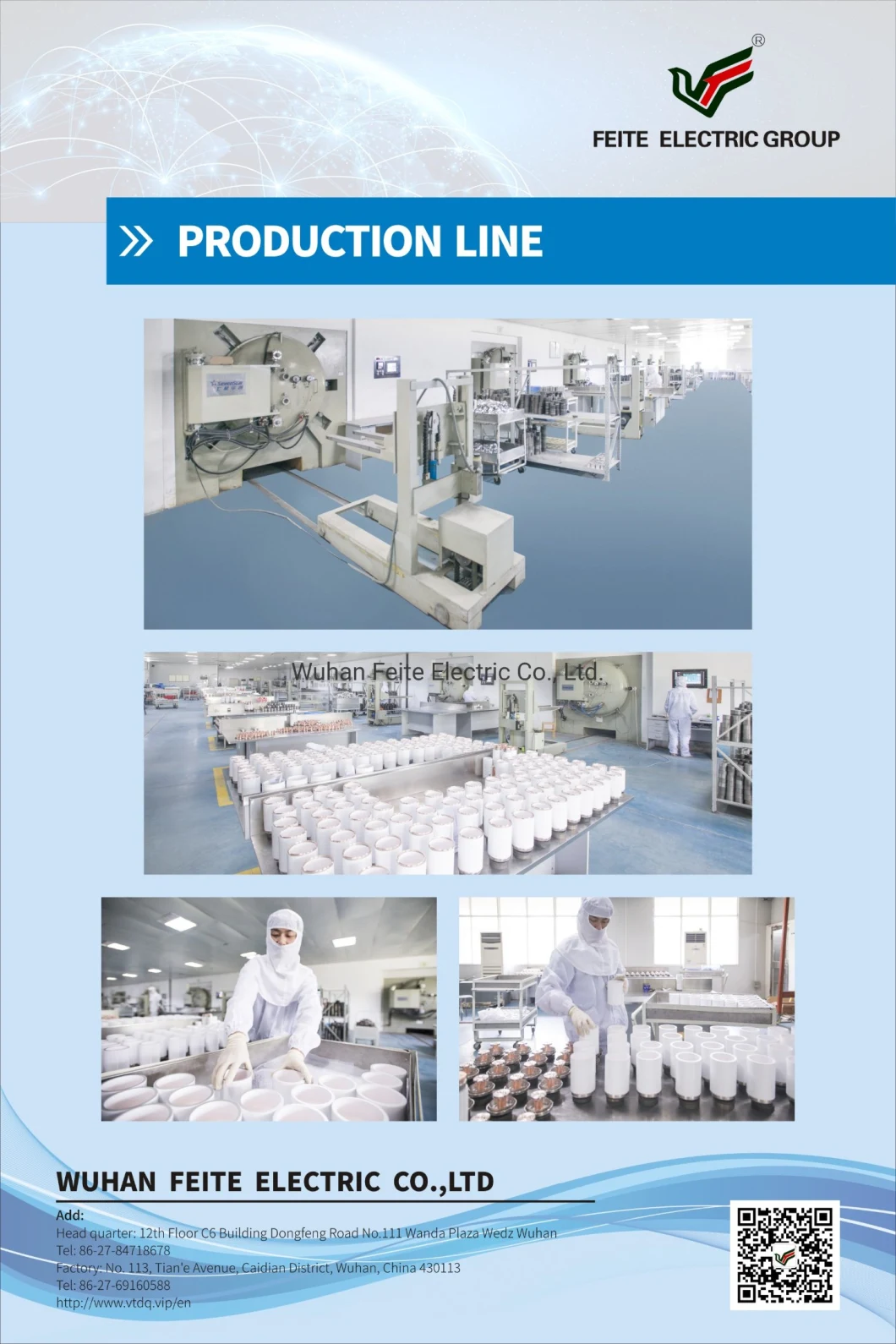 3> Different Types Vacuum Interrupter and Embedded Poles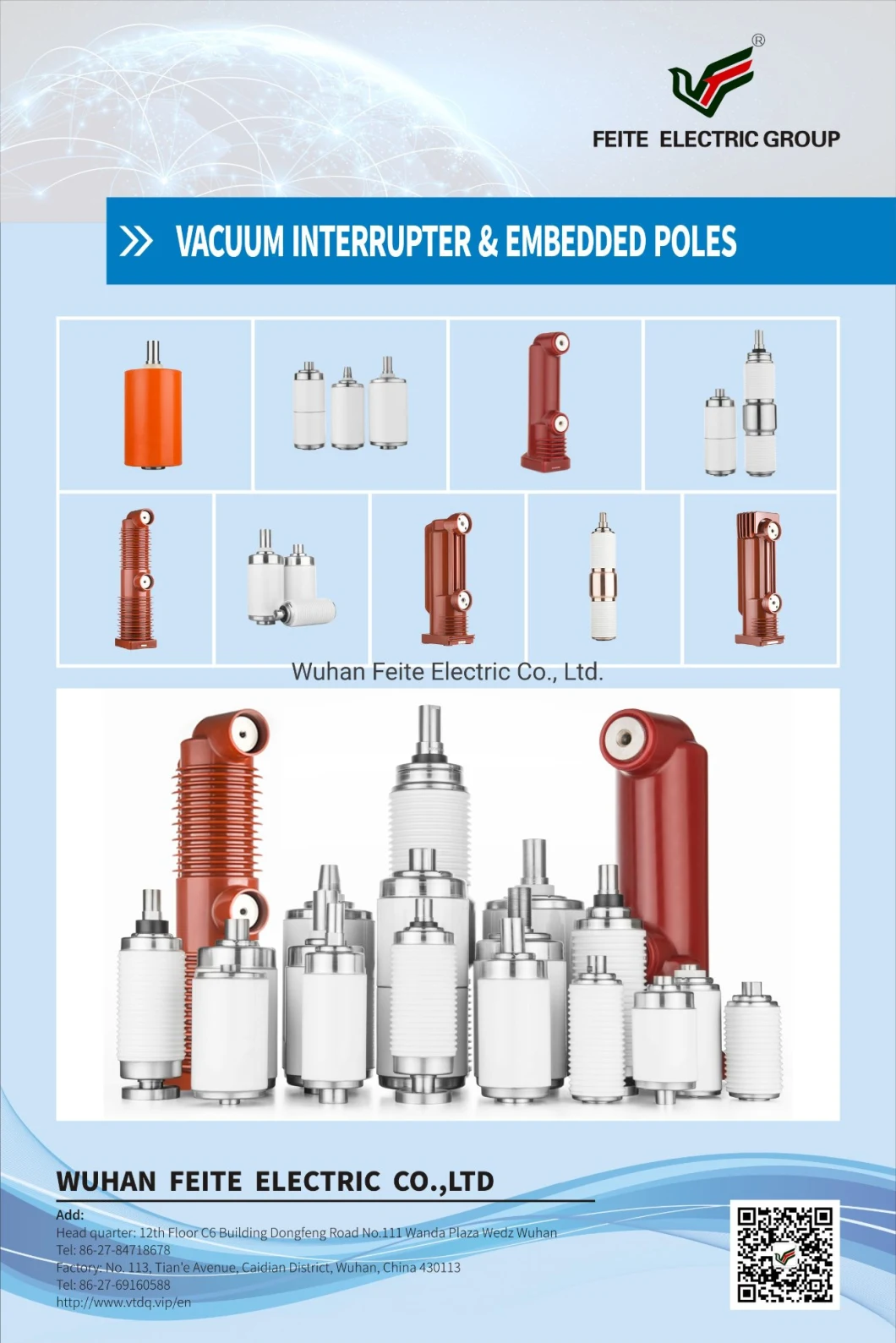 4> Honors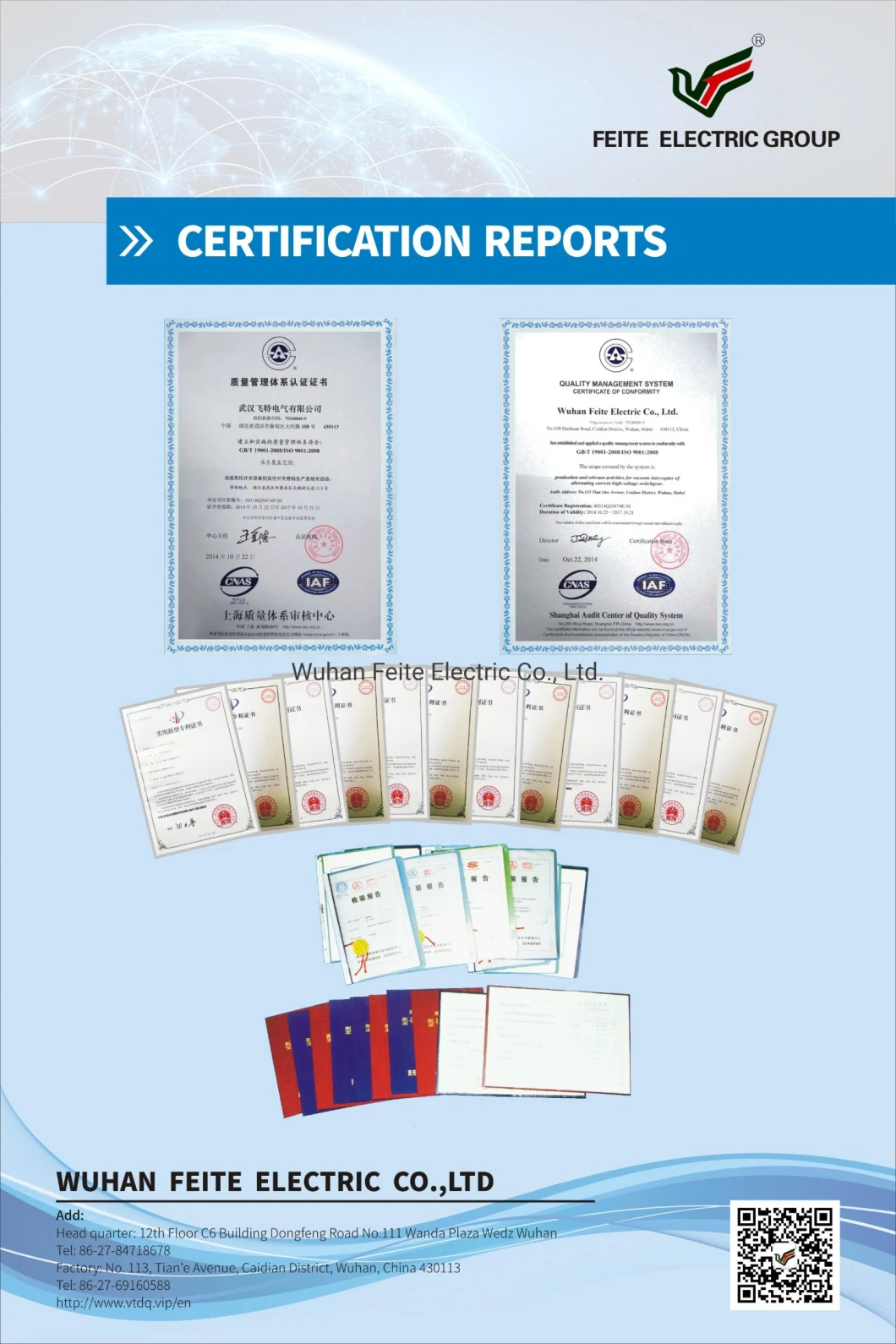 5> Vacuum Interrupter and Embedded Poles Stock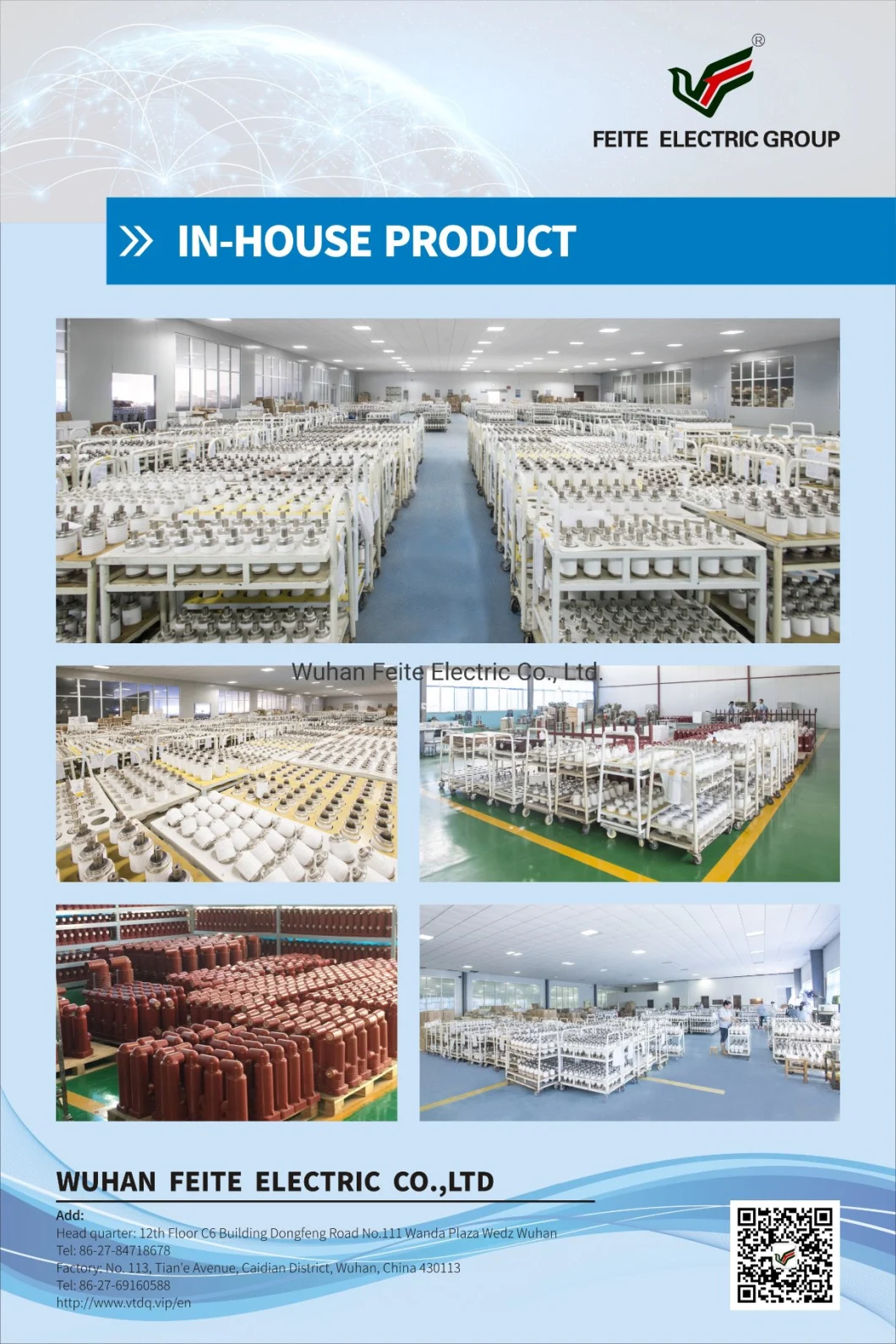 6> Company Introduction