Product Description
Vd4 Indoor Vacuum Circuit Breaker
Description
VD4 series medium voltage vacuum circuit-breakers with lateral operating mechanism feature the separate pole construction technique.

VD4 vacuum circuit breakers have been designed for indoor use and air insulated switchboards.

Their switching capacity is sufficient to handle any conditions arising from switching of equipment and system components under normal operating and fault conditions, particularly short-circuits, within the parameters of their technical data. The vacuum circuit-breakers of type iVD4, designed in column form, can be supplied both as individual units for fixed installation and mounted on chassis. Vacuum circuit-breakers are characterized by their simple and robust construction. They have a long life expectancy. There is no adverse effect on the vacuum, even from frequent switching of operating and short-circuit currents.

Advantages
Vacuum circuit-breakers have particular advantages for use in networks where there is a high switching frequency in the working current range and/ or where a certain number of short- circuit breaking operations are expected. iVD4 vacuum circuit- breakers are suitable for auto reclosing and have exceptionally high operating reliability and long life. The circuit- breakers are notable for their compact design, small dimensions together with high capacity. The operating mechanisms have a low maintenance requirement and the interrupters are maintenance- free throughout their service lives. They are well suited to all load breaking operations which occur in practice, and in particular:
Short-circuit currents;

Overhead lines under load and, no-load conditions;

Cables under load and no-load conditions;

Transformers under load and no-load conditions;

Generators under load and no-load conditions;

Ripple control system;

Capacitor banks(also parallel switching) and Motors with starting currents above 600A;
Fields of application
Below is the list of SM6 range units used in MV/LV transformer substations and industrial distribution substations:
Cable control and protection

Overhead control and protection

Transformers and distribution substations

Motor and transformer control and protection

Generator control and protection

Capacitor bank control and protection
Diagrammatic sketch
Circuit-breaker operating mechanism
A) Open/closed auxiliary contacts
B) Geared motor for closing spring charging
C) Built-in closing spring charging lever
D) Mechanical signalling device for circuit-breaker open/closed
E) Mechanical operation counter
F) Plug-socket connectors of electrical accessories in the truck
G) Signalling device for closing springs charged/discharged
H) Service releases
I) Closing pushbutton
L) Opening pushbutton
M) Operating mechanism locking electromagnet
N) Additional shunt opening release
O) Transient contact
P) Contacts for signalling spring charged/discharged
Main characteristics
Rated voltage1)

kV

12

24

36

40.5

Rated frequency

Hz

50 -60

50 - 60

50 - 60

50 - 60

Rated normal current

A

630...40002)

630.25

630...31503)
630...31503)

Rated short-circuit breaking current (symm.)

kA

16.31.5

40

50

63

16.31.5

16.4

16.4

Rated short-circuit making current

kA

40.8

100

1254)

158

40.8

40.1

40.1

Rated duration of short-circuit4)

s

3

3

3

3

3

3

4

Fixed- / withdrawable Version

• / •

• / •

• / •

• / •

• / •

• / •

• / •

Max. overall dimensions




(fixed Version)

mm
p
H
a
b
c
150-275
205-310
450-700
424
461-5996)
210-275
310
570-700
424
5996)
210-275
310
600-750
459
6088)
275
310
750
459
677
210-275
310
570-700
424
631-661
280/3605)
328
8957)/1000
555/6867)
1575
280/3605)
328
8957)/1000
555/6867)
1575

Weight

kg

73-105

94-180

147-260

265

100-110

290-365

290-365

Embedded Pole

•

•

•

•

•

•

Assembled Pole

•

•

•
1) Test voltage according DIN VDE 0670, part 1000, list 2
2) 4000 A with forced cooling
3) 3150 A with forced cooling in AP technology
4) Higher values on request
5) 360 mm for fixed, 280 mm for withdrawable Version
6) Circuit-breaker with heat sink 616 mm
7) Withdrawable Version
8) Circuit-breaker with heat sink 634 mm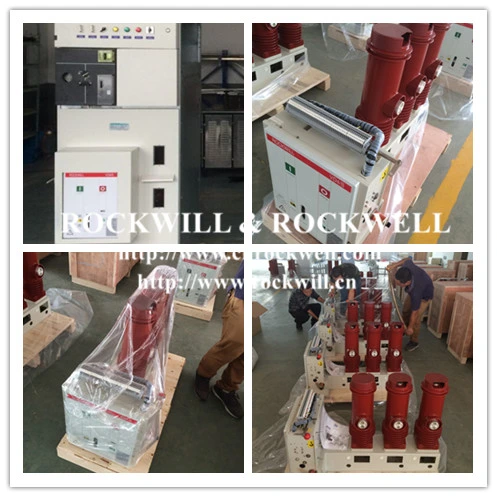 ATTENTION:
1.The payment term: We accept TT,30% deposit and 70% balance against copy of BL.
2.The delivery time: Usually it will take about 15-20 days.
3.The standard of package: Usually use strong plywood case for protection.
4.The material of transformer: We have two types, one is with copper and another one is with aluminum. It depends on your requirement. In fact, those two have difference if normal work well. Only except the long life. Copper is better and also higher price.
5.The logo: If you have good quantity, it absolute no problem to do OEM.
6.Our market: our products are popular in Indonesia, Philippines, Russia, USA, Middle East and so on. Some of them are our regular customers and some of them are developing. We hope you can join us and make mutual benefit from our cooperation..
7.Warranty: in 12 month since BL date.
OUR SERVICE:
1.quick response in before sales period help you got order.
2.excellent service in production time let you know each step we made.
3.reliable quality solve you after sale headache.
4.long period quality warranty ensure you can buy without hesitate.
WHY CHOOSE ROCKWELL:
1. One-stop supplier globally.
2. More than 10 years professional experiences in electrical appliance industry.
3.We offer professional online technology support for perfecting your electrical solution free.
4. Experienced sales service and suggestion.
5. All the products with accessories under strict quality control and final inspection before shipping.
6. We can assure the powerful competitive price and reliable quality products.
7. Most competitive shipping rate from our own shipping forwarder.
8. Warranty assurance: 12 month
9. Whatever big or small order, we can provide you one-to-one service.
CONTACT US:
Contact person: Mr. Chen Chengming
Tel:86-577-27869969
Mobile:86-18668777248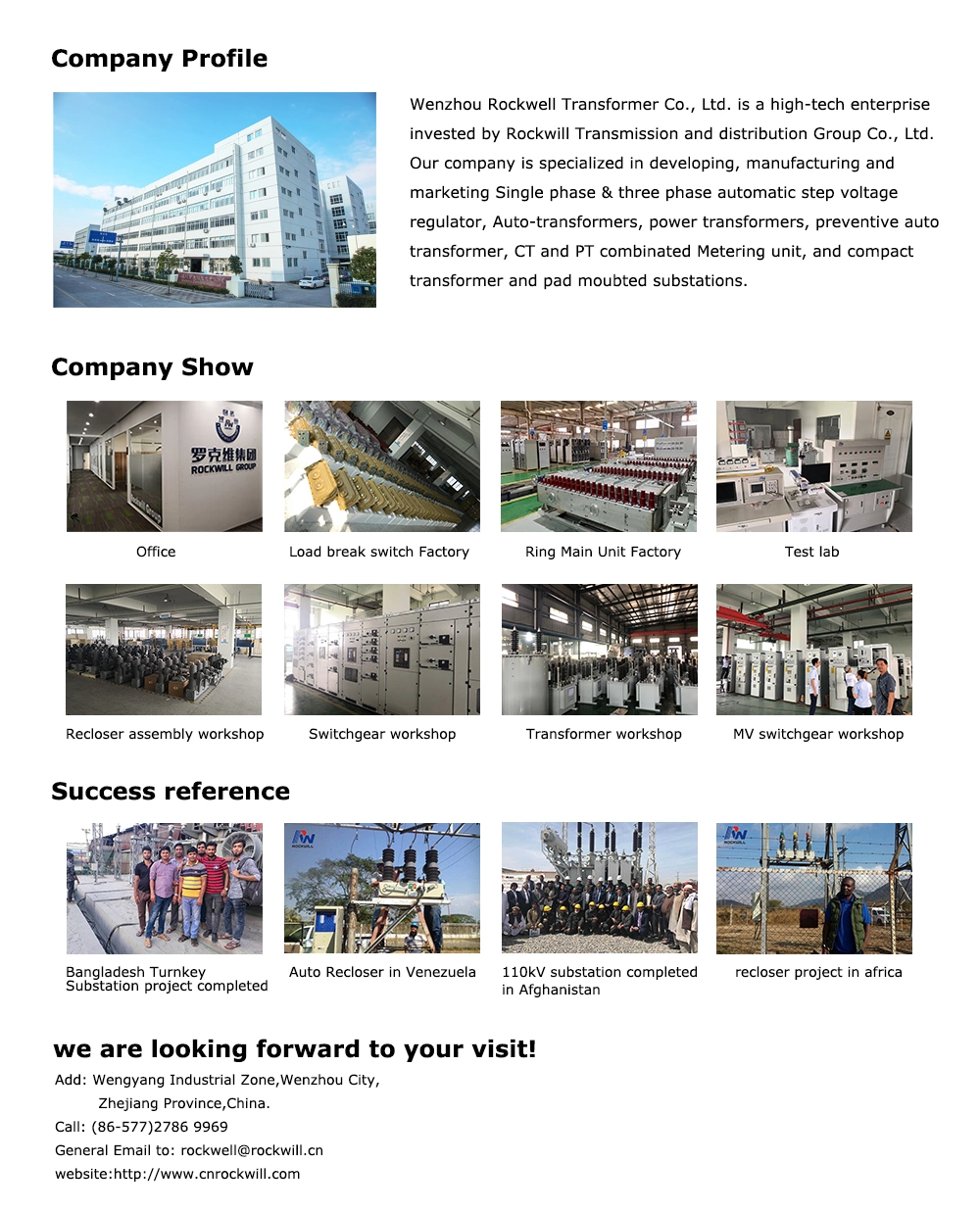 Your Best Choice for Electrical Appliances Industry!!!
Please leave an inquiry to know more details about Price , Packing ,Shipping and Discount.