Water-free, oxygen-free, dust-free ultrapure experimental environment vacuum glove box
Introduction of glove box:
CY-VGB-6-II-LD is a dual stainless steel glove box designed for researchers in material science, chemistry, semiconductor, and related topics. The purification cylinder is made of BASF antioxidant materials from Germany and UOP water adsorbent materials from the US in order to achieve a low water and oxygen concentration of lower than 1ppm, such that experiments can be conducted in an ultra clean and highly purified gas environment. It is integrated with vapor pressure control system, purity control system, automatic gas purity regeneration control system, auto alarm, and system data log recording. CY-VGB-10-II is widely used in preparing nanomaterials, Li-ion battery materials, catalysts, and metallorganics.
Product specifications of glove box:
Working Voltage

220V AC, 50/60Hz, single phase

Max. Power Consumption

3KW

Glove Box Chamber

Openable left-front window panel (tempered glass, 8 mm thick)

Dimensions: 2400mm(L) x 800mm(W) x 930mm(H)

Case Material: Stainless Steel 304

12mm thick double layer laminated safety glass with corrosion protection film for operating in a safe and easy manner.

<0.05 Vol% / hr (Depending on oxygen concentration inside the glove box)

Built-in fluorescent lamp

Two slidable shelves, 300mm L x 250mm W x 300mm H

Airlock Chamber

Antechamber Dimensions: 385mm(Dia.) x 588mm(L)

Small Chamber Dimensions (for tools): 150mm(Dia.) x 300mm(L)

Max. vacuum level: 100 Pa

Attainable purity level

Water concentration: <1 ppm (20°C, 1 atm)

Oxygen concentration: <1 ppm (20°C, 1 atm)

Working Gas

Operating gas: Inert gas such as N2, Ar, He

Regenerating gas: Mixture of H2 (5%) and Operating gas




Gas Purification System

Auto regeneration process

Auto purging function

Purification Cylinder: made of BASF antioxidant materials and UOP water adsorbent materials

Moisture removal capacity: 1.5KG

Oxygen removal capacity: 180L

Stainless steel pipe connection

Blower: Flow Rate: 90m

³

/h

Filter System

One Organic Solvent Filter System filled with replaceable activated carbon (5.2kg)

Two pieces of HEPA filters can eliminate particle size > 0.3μm

Control system

Siemens PLC control system with 6" touchscreen display

Water concentration: 0 - 1000 ppm @0.1 ppm

Oxygen concentration: 0 - 1000 ppm @0.1 ppm

Auto pressure control -25 to 25 mbar @0.1mbar

Feedthroughs

Power feedthrough is included.

power extension board with 5 outlets, 15A max.

Can be 110VAC or 220VAC depending on the input source

Vacuum Pump

240L/m Heavy Duty Double Stage Rotary Vane Pump for faster gas exhaust

Vacuum rate: 7.8 cfm

Lowest pressure: 0.4pa

Gloves

A pair of NORTH Butyl glove is included

protection against toxic materials

8" Dia.x 32" Long

Product Dimensions

3115mm(L) x 830mm(W) x 1830mm(H) (123" x 33" x 72")

Heatable Antechamber (optional)

Heatable Antechamber: 200C max., DN385×588mm (L), need extra cost.




Shipping Dimensions & Weight

pallets, 1800 lb total weight

#1: 86"x41"x84" #2: 86"x41"x83"




Warranty

One Year limited warranty with lifetime support

Rusting and damage due to improper storage condition or maintenance are not covered by warranty

Gloves are consumable items and are not covered under warranty
Related photos of glove box: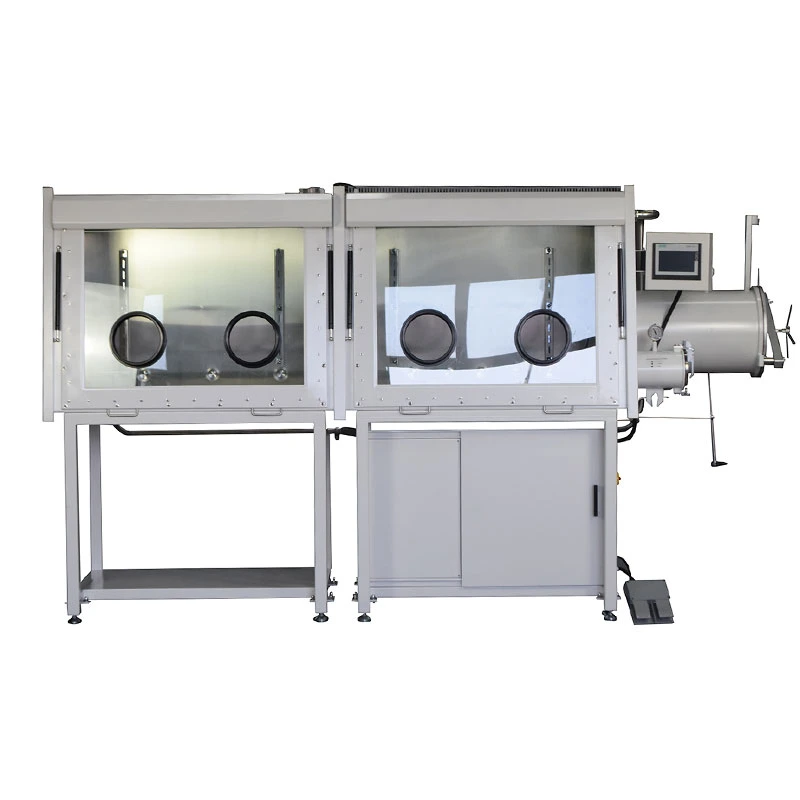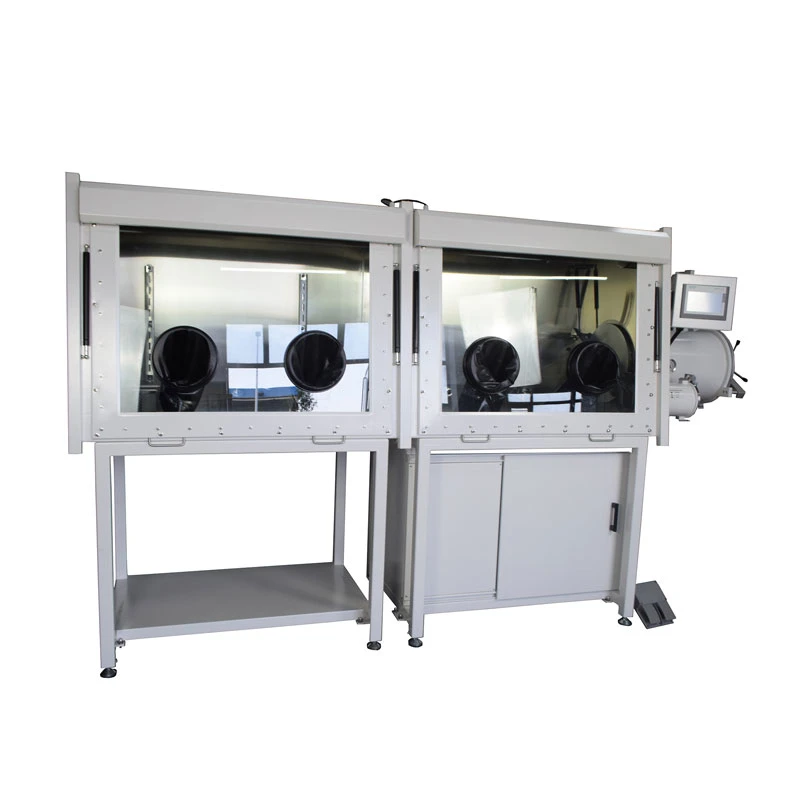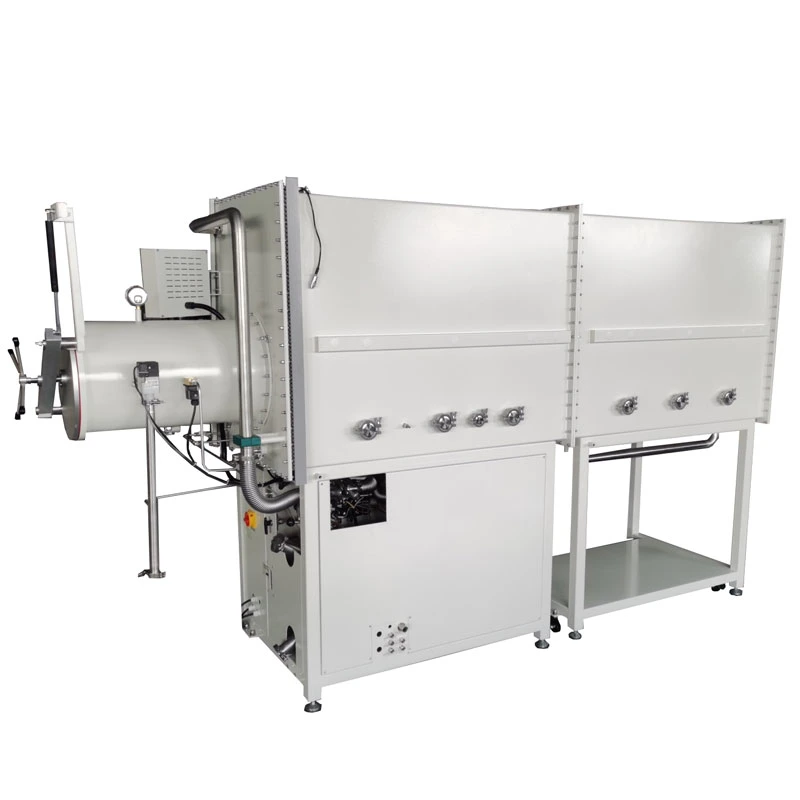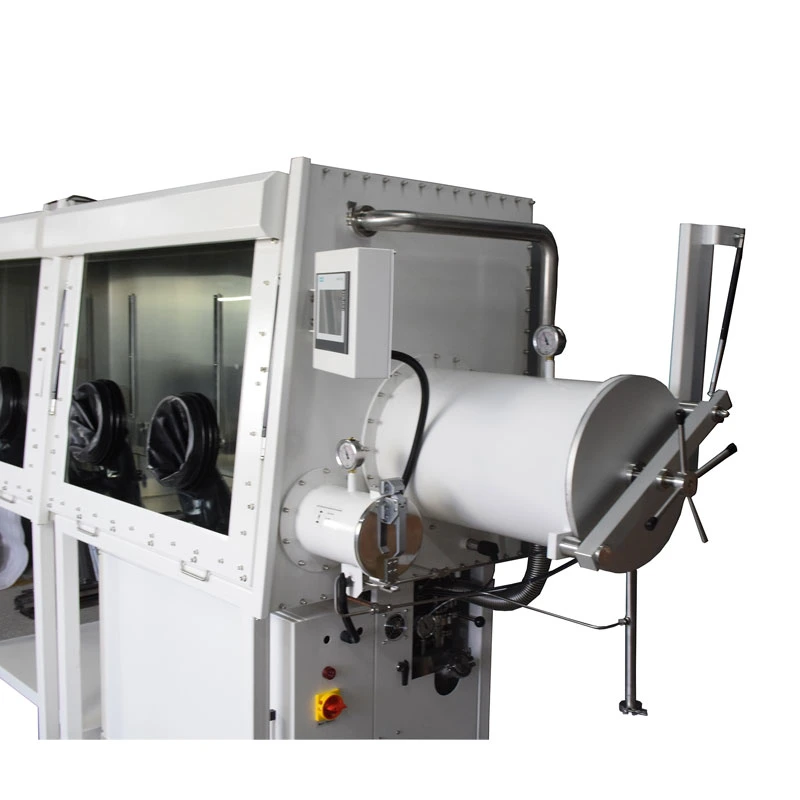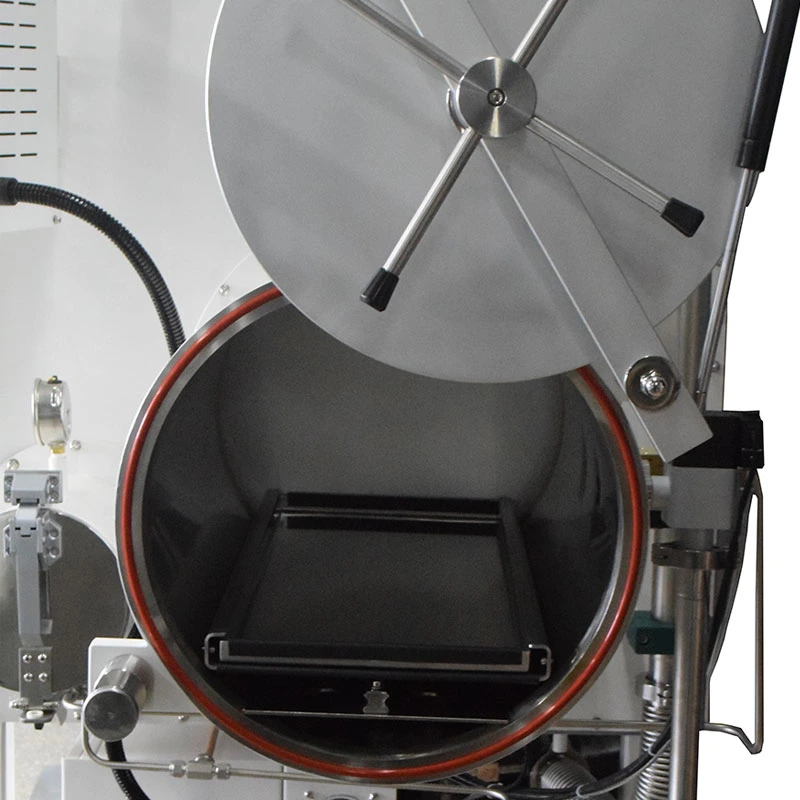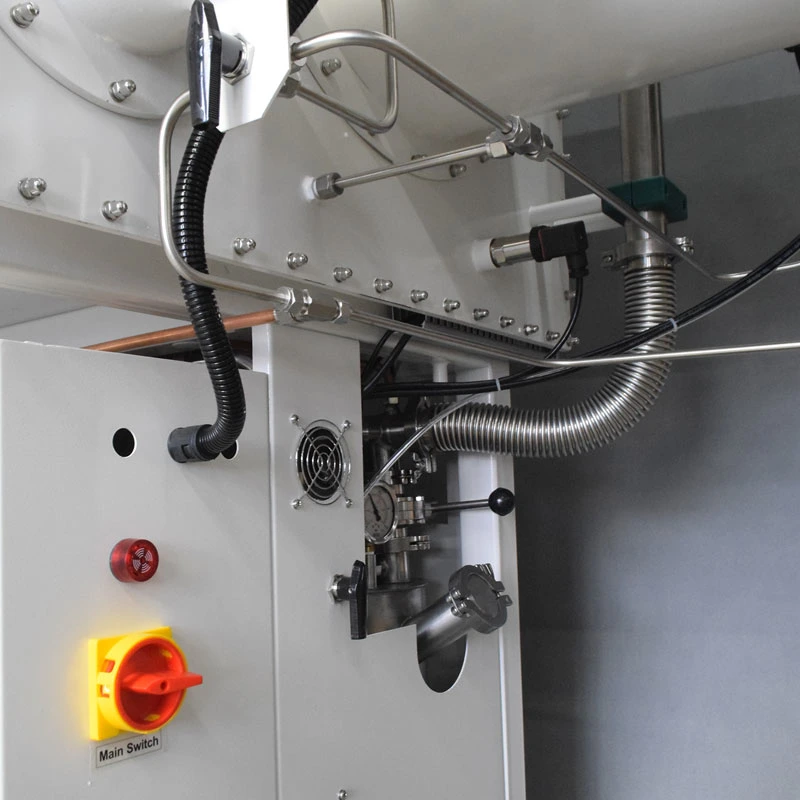 Founded in 2005, Zhengzhou CY Scientific Instrument Co., Ltd. is a company specializing in the development and production of laboratory technology research equipment. The products are mixed, pressed, burned, cut, ground, polished, coated, analytical equipment and related consumables. Products include laboratory sintering equipment, coating equipment and so on. At present, it has been exported to 25 countries and regions such as the United States, Europe, and Southeast Asia, and has been well received by various scientific research units.
We have a mature technology research and development team, the number of technicians is 33, the company has 150 people, more than 500 square meters of office space, the factory covers an area of about 1,500 square meters located in Zhengzhou High-tech Zone Electronic Industrial Park. The products are mainly located in the research market, serving scientific research in the labs of universities and colleges, and can also customize products according to your needs.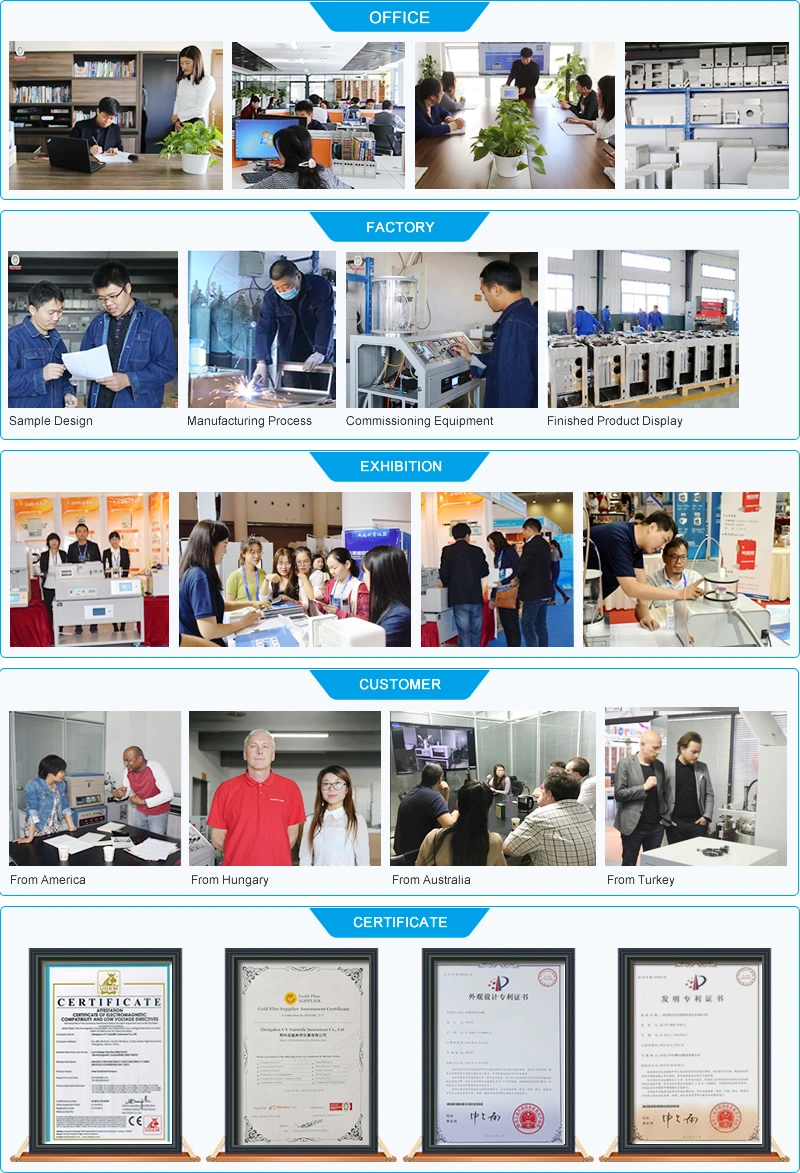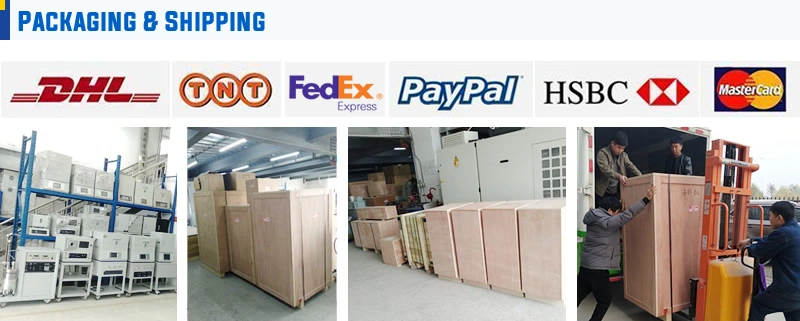 Q. Are you a manufacturer or a trading company?
A. We are professional laboratory instrument manufacturers, have their own design team and factory, have mature technical experience, and can guarantee the quality of products and the optimal price.
Q. How is your company's product after-sales service system?
A. The product warranty period is 12 months, we can provide lifetime maintenance. We have professional pre-sales and after-sales departments that can respond to you within 24 hours to resolve any technical issues.
Q. How long is your delivery time? If I want to customize the instrument, how long does it take?
A.1. If the goods are in stock, it is 5-10 days. 2. We can provide customized services for our customers. It usually takes 30-60 days depending on the specifications of the custom instrument.
Q. Our country's power supply and plug are different. How do you solve it?
A. We can supply a transformer and plug according to your local requirements according to the power plug of different countries.
Q. How to pay?
A.T / T, L / C, D / P, etc., it is recommended to use Alibaba Trade Guarantee.
Q. How is the package of goods? Delivery methods?
A.1. Standard export fumigation sign wooden box packaging 2. Express, air, sea shipping according to customer requirements, find the most suitable way.
More questions, please contact customer service.