Switchgear AC Hv Gas Insulation Metal-Clad Switchgear (DXG-12)
GIS General:
DXG-12 Indoor AC HV Gas Insulation Switchgear (hereafter referred to as "GIS") is a new generation of
switchgear. The main switchgear can adopt vacuum circuit breaker of permanent magnet mechanism or vacuum
circuit breaker of spring mechanism. It adopts air insulation and SF6 compartments, which makes the space
inside the GIS is not only compact, but enough to enlarge. It is suitable for power distribution automation. The
GIS is featured by compact structure, flexible operation and reliable interlock etc. It is suitable for varieties of
places (especially for bad condition) and it provides different request of customers with different technical
scheme. It satisfies the customer's requirement with sensor technical performance, the latest protection relay in
addition to advanced technical performance and flexible and light assembly scheme. It is widely used in
miniature secondary substation, switching station, combined substation, residential area, industrial and mining
business and malls, especially suitable for airport, underground and railway and other places where electricity
power is in need largely.
Service ambient conditions:
A. Air temperature: Max: +40º C, Min: -25 º C(average value<= 35 º C within 24 hours)
B. Altitude: <= 3000m (if exceed 3000m, please negotiate with the manufacturer)
C. Air humidity: Daily average relative humidity <= 95%, monthly average relative humidity <= 90%;
D. The range of induction electromagnetic interference in secondary system <=1.6kV.
Product feature:
A. Structure:
The compartments of GIS use 3-5mm corrosion resistance plates, which are firstly processed by digit-controlled
lathe and then welded by welding robot, with the advantage of less amount of deformation, good seal. Other
compartments are made of high quality cold rolled sheets, which firstly bent and then welded, with the
characteristics of high accuracy and intensity. The functional units are separate module, so it is convenient for
assembly. Besides the sealed compartments in the GIS have separate pressure release passages, which
ensure the safety of the personnel and equipments.
B. Standards:
The universal technical requirements of GB11022-1999 HV Switchgear and control equipment standards GB/3906-1991
3-35 kV AC Metal-clad Switchgear.
C. Protection degree:
IP 67 of gas insulating compartments, IP4X of LV switchgear.
Ordering notice:
Please provide the following materials while ordering:
A. Primary wiring scheme and single busbar system diagram
B. Secondary control principle diagram or wiring diagram terminal pareto diagram
C Layout plan of switchgear.
D. Detailed type, specification, quantity of electric components inside the switchgear.
E. If without any request for the material and specification of busbar from customers, they will come up with
manufacturer'requirement.
F. If the switchgear is used in special environmental condition, it should be marked while ordering.
G. Wiring scheme of major loop.
H. The principle diagram of auxiliary circuit and control circuit of GIS and other written materials requested.
Technical parameters:
Item

Description



Unit

Value

1

Rated Value



kV

12

2

Rated Current

Primary Busbar

A

630 1250

Branch Busbar

5-1250

3

Rated Frequency



Hz

50

4

Rated Power Frequency Withstand Voltage
(1min)

Phase to Phase, Phase to Earth
kV

42

Insulating Distance

49

5

Rated Impulse Withstand Voltage
Phase to Phase, Phase to Earth

75

Insulating Distance


85

6

Rated Short-time Breaking Current



kA

20 25 31.5

7

Rated Short-time Withstand Current
(4s)


kA

20 25 31.5

8

Rated Peak Withstand Current



kA

50 63 80

9

Rated Short-time Making Current



kA

50 63 80

10

Protection Level





Tank filled with gas: IP67, LV Tank: IP4X

11

Dimension



mm

500x1000x1850

12

Mechanical Endurance
Permanent Magnet Circuit Breaker

Times

20000

Insulating Switch
5000

13

SF6 Rated Pressure
(20C gauge pressure )
Mpa

0.04

14

SF6 Min Pressure(20C gauge pressure )
Mpa

0.03

15

SF6 Annual gas loss rate


%

≤ 1

OUR SALES TEAM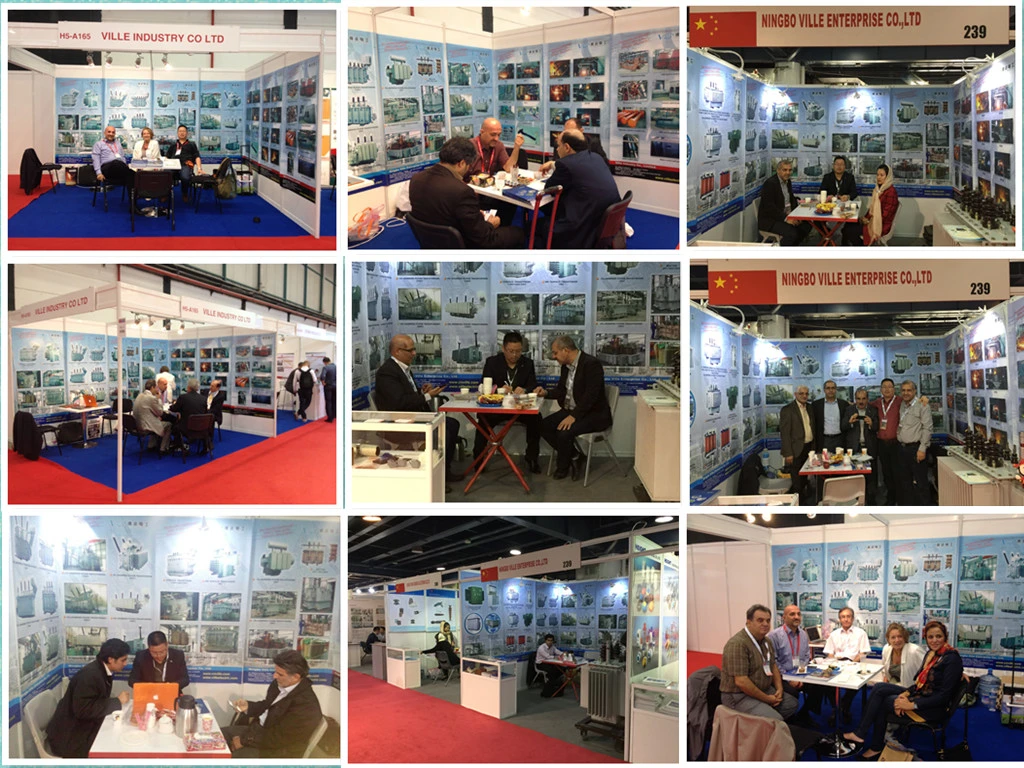 Our Services
| | |
| --- | --- |
| 1. | Pre sale service |
| a. | make technical solution |
| b. | send quotation, technical data sheet and drawing |
| c. | prepare power transmission plan, testing plan,and shipment plan |
| 2. | In sale service |
| a. | supervise the manufacturing schedule totally in accordance with the plan |
| b. | send photos to customer during every manufacturing process(hold point) |
| c. | inform the customer one week before testinng. |
| 3. | After sale service |
| a. | installation and commissioning, training the workers |
| b. | quick response within 12 hours any time |
| c. | provide 12 months gurantee period normally. |
FAQ
1. Q:

What is your delivery time ?

A:

Depend on the type of transformer.

2. Q:

What is your payment term?

A:

30% advance by T/T , 70% before delivery by T/T or L/C or we can discuss about it.

3. Q:

What kind of starndard you follow?

A:

IEC, ANSI, CSA, GB, etc

4. Q:

What kind of supporting documentation you can provide normally

A:

Quotation,outline drawing,manufacturing plan, quality control plan
testing plan, financial report, type test report(KEMA, CESI),reference list,etc

5. Q:

What is your normal wanrranty period?

A:

12 months after transformer operation.

6. Q:

Can u do installation and commissioningin user's site?

A:

Yes, we can send our installation team to user's country for service.

7. Q:

Do you have any experience in this kind of transformer?

A:

Yes, we can provide reference list for check.

8. Q:

Are you manufacturer or trading company?

A:

Manufacturer with own import & export company.
Our advantages:
Quality Assurance
--From the very beginning, VILLE ensures quality in every step to achieve the best quality.
Experience Sharing
--With more than 30 years' experience in power industry, VILLE brings you an optimized solution.
Global Service
--Wherever you are, VILLE global network will support and provide you with value.
Quick Response
--In response to your needs without delay, VILLE knows the value of your time.
Thanks for choosing VILLE as your reliable partner and
please trust both of us will create a brilliant future!