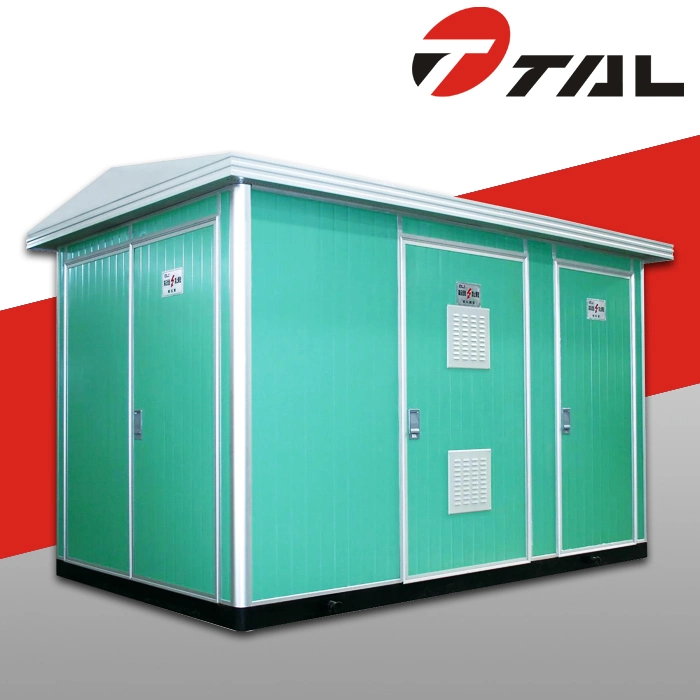 Outdoor
prefabricated
substation (
European
)
Conditions of Use
Altitude:
less than 1000m
Ambient temperature:-25ºC~+40ºC
Relative humidity: daily average of not more than 95%, on average less than 90%;
Installation place: no fire,
explosion
, conductive dust, chemical corrosion and severe vibration gas properties, if the above conditions are exceeded, the user can consult with our company.
Load switching technology parameters
| | | | |
| --- | --- | --- | --- |
| name | unit | Load Switch | Vacuum load switch |
| Rated voltage | kV | 10 | 10 |
| Maximum operating voltage | kV | 12 | 12 |
| Rated frequency | Hz | 50 | 50 |
| Rated current | Hz | 630 | 630 |
| Rated breaking load current | A | 630 | 630 |
| Thermal stability current | kA/S | 20/2 | 20/4 |
| Dynamic stability current | kA | 50 | 50 |
| Short-circuit current (peak) | kA | 50 | 50 |
| Full load breaking times | Secondary | 20 | 10000 |
| Mechanical life | Secondary | 2000 | 10000 |
| 1min power frequency withstand voltage (phase and ground) | kV | 42 | 42 |
| Lightning impulse voltage (relative and on the ground) | kV | 75 | 75 |
High-voltage fuse technical parameters
Load switching
Rated voltage(KV)
Breaking current(A)
Breaking current(KA)
Melt the rated current(A)
British model
Domestic Model
SDLJ
12
40
31.5
6.3,10,16,20,25,31.5,40
SFLJ
XRNT-12
12
100
31.5
50,63,71,80,100
SKLJ
12
125
31.5
125
*Note: The striker is determined by whether or not to install, N is no striker, A to have striker.
Company Introduction
Taili Brands, founded in 1992, Headquarters is located in China Electric Capital Yueqing City, Zhejiang Province, is an non-regional large power product development, and manufacturing enterprises, a total area of 30,000 square meters, more than 500employees, including its head office in Zhejiang Taili Electric Co., Ltd, Shanghai Taili Transformer Co., Ltd. Xian Erbian Transformer Co., Ltd. Taili Electric High pressure company. Wenzhou Tali import and export Co., Ltd.
The company has advanced production line equipment and superb manufacturing technology, professional technical back-bone, professional production of 10kV, 35kV, 110kV, 220kV class oil-immersed power transformers, 10kV, 35kV insulation
level of cast resin dry-type transformers, H class insulation environmentally friendly dry-type transformers, oil-immersed
amorphous alloy transformer, amorphous alloy resin insulation dry-type transformers, 6kV, 10kV level mine mobile substation,
mining and oil-immersed three-phase transformers, vacuum circuit breakers and other high voltage transmission and distribution electrical products. Prefabricated substations, modular substation, wind power substation, low voltage switch cabinet
and power transmission and distribution equipment, products widely used in electric power, railways, mining, shipping, and
other fields.
Taili force people in a "people for the support, with the benefits of techn
o
logy by the tree brand development"
business principles, adhere to the"
quality first, customer first, to meet user demand" for the purpose, and actively explore the domestic
market, sales the country and exported to many countries and regions in Southeast Asia, the Middle East, and Africa.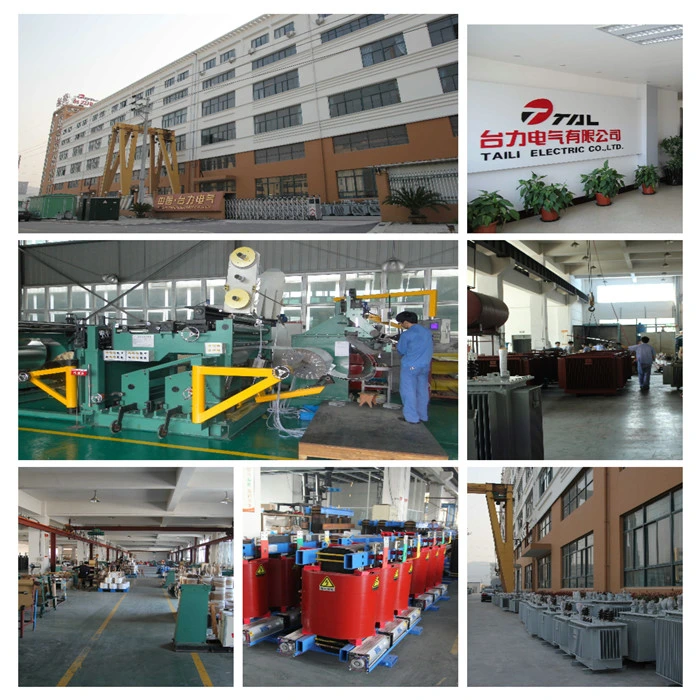 FAQ
1.
Q: Are you manufacturer?
A: Yes, we are manufacturer. Our factory is in
Wenzhou China
2.
Q: Can I get guarantee of products?
A: Yes, every product is 1 year quality warrantee under customer correct using the products.
3.
Q: Do you have any Certificate?
A: Yes. Each of our unit has CCC
, ISO9001
certificate. All the electric parts with CE certificate, If you need any other Certificate, we can help you to get it.
.4.
Q: How to buy it? What about the delivery?
A: Please contact me by email or online, let me know your situation, I will give you professional solution.We have shipping agent can choosing the cheapest and fastest delivery. FOB,CIF, C&F or EXW are no problem for us.
5.
Q: How can I pay you?
A: T/T, L/C is very well used.
6.
Q: What about the production?
A: Produce time is 4~6weeks.
7.
Q: Could you offer some spare parts?
A: Yes, no problem.
8.
Q: What about the maintenance?
A: All the goods past the test, maintenance is very easy.