Combined transformer substation General :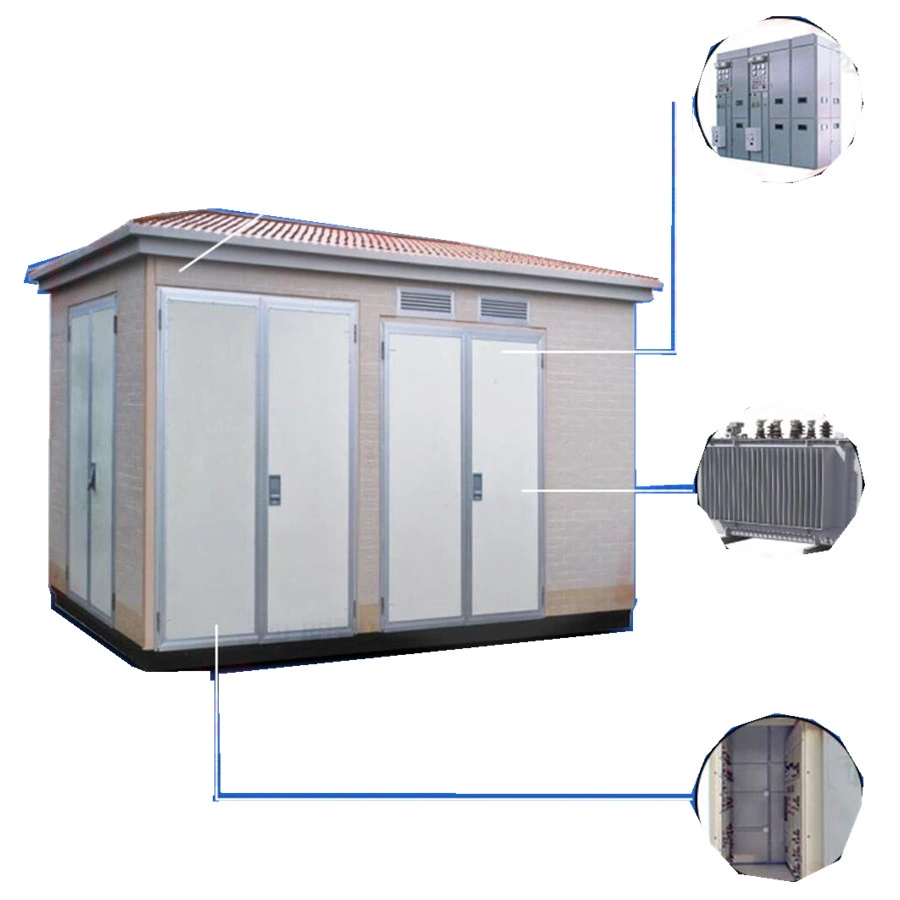 Introduction:
Combined Substation is a kind of integrated complete power transmission and distribution equipment, used in 6~104kV,AC 50Hz power t
ransmission and distribution system with a transformer rated capacity of 30~2000kVA.
It is widely used in out-door power supply fields such as high buildings, residential zone, factory and mining,hotel, park, oil field, airport, wharf,
railway, shopping store, and other temporary facilities, etc. This product can be used not only in a close ring net for power distribution, but
also in transformation power net for terminal power supply.
ZBW1-12 Series Combined Substation is researched and developed by our company in order to satisfy the need of city net construction. It
has compact structure, strong whole set, safe and reliable operation, convenient maintenance, beautiful appearance. It is widely used in
outdoor power supply fields such as high buildings,residential zone, station, wharf, port, park, marketplace, factory and mining, etc. The
product can not only be used in a closing net for power distribution but also in radial grid for terminal power supply. The product has novel
structure, reliable performance, excellent in quality and technical characteristic reach to the national advanced level. The product firstly
passes the appraisal from Mechanic-electrical Department and Energy Department in our country in 1991, the performance reachs the
national advanced level.

ZBW1-12 Series Combined Substation is a kind of three parts: transformer room, high voltage room and low voltage room.

High voltage side is equipped with HXGN series RMU switchgear (aero genesis type, compressed air type,vacuum type or SF6 type) and
equipped with load switch and fuse internal (circuit breaker could be equipped, if required).
A kind of molded case auto-air switch should be adopted in LV voltage side with high breaking capacity and good protection capacity
Oil-
immerged type transformer or dry type transformer could be adopted as transformer.
Varied materials could be chose as enclosure materials, such as aluminum alloy plate, compound plate, etc.
And a kind of heat-resistance material should be chose as internal lining and tow-layer structure should be used in the top roof, so it could
efficiently protect against heat radiation.
Temperature dropping facility and condensation proof measure will be equipped in the substation.
****Customer should negotiate with manufacturer if the service condition is different from above

Feature :
Name

Item

Unit

Parameters


HV Unit

Rated Voltage

kV

12

Rated Main Busbar Current

A

630

Rated Short-time Withstand Current

kA/s

25/2

Rated Peak Withstand Current

kA

63

Rated Short-time Making Current

kA

63

Fuse Breaking Current

kA

31.5 40

LV Unit

Rated Voltage

V

400

Rated Main Circuit Current

A

100~4000

Rated Limited Short-circuit Breaking Capacity

kA

80

Rated Operating Short-circuit Breaking Capacity

kA

50(65)

Rated Short-time Withstand Current

kA/1s

50(65)

Branch Current, Compensation Capacity

According to user's requirements


Transformer Unit

Rated Capacity

kVA

30~2000

Impedance Voltage

%

4 4.5

Tapping Range

%

±2X2.5 ±5

Connection Symbol

Y,yn0 D,yn11


Enclosure

Protection Level

IP23

Sound Level

dB

≤55
1. The frame of substation is made of steel and angle iron galvanized to have the enough mechanical strength.
2. Cold-rolled steel sheet, stainless steel, aluminum alloy sheet or compound colorful sheet is used for the enclosure.
3. Each cubicle is separated by steel sheet to be different shape inside.
4. The illuminating devices are installed inside L.V.&H.V. cubicles and transformer cubicle for supervision and maintenance.
5. The cover is double-layer to prevent the heat from increasing temperature.
6. Natural ventilation is taken for transformer. When the temperature inside the transformer cubicle is higher than the set temperature, the fan
installed on the top will start to work and control the temperature.
7. Sealing devices are put on the turning parts to be moisture-proof.
8. Perfect protection and convenient operation, particularly "five-proof"functions on H.V. side ensures the security of maintenance.
9. The product is good-looking and natural in certain environment.

Function And Features Of Product
ZGS Pad Mounted Transformer

1)Low loss

4)High efficiency

7)Pretty outline and compact structure

2)Low noise

5)Easy maintenance

8)100% guaranteed no leakage

3)Operation reliability

6)Low partial discharge

9)Strong mechanical strength and short-circuit with

Our advantage
1.Various special requirement from customer or typical specification .
2.Competitive price (Real factory ).
3.Excellent quality control.
4.Good service and after sales.
6. Manufacturing after drawings approved.
7.OEM is acceptable.We can change the design as client's requirements.
*****More information, please freely contact us. Glad to service you

Reference project:

The scheme of box-type substation
The box-type substation is mainly used for distant power transmission to petroleum wild field for use. It has the advantages of compact
structure, small cover area, low investment,etc. the box-type substation comprises of high voltage RMU,transformers and low voltage power
distribution cabinets.
The following is the picture of drilling platform and box-type substation.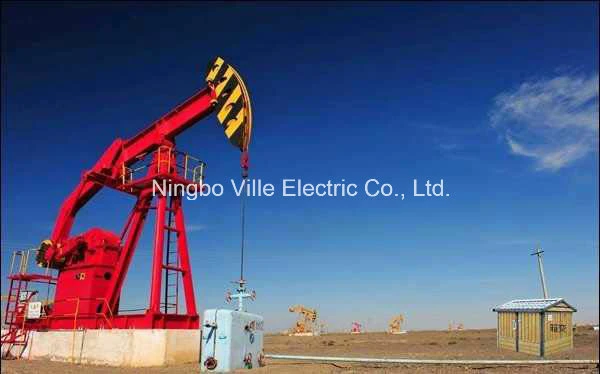 In the system, HV cabinet adopts HXGN-12 fixed type RMU, transformer adopts SM11 series full closed type oil immersed transformers or
SCB series dry type transformer, LV cabinet adopts GGD series fixed type LV power distribution cabinet.
HV RMU adopts single busbar single power supply service. The system comprises incoming cabinet, metering cabinet and transformer
cabinet. HV main switch adopts SF6 loading switch, short circuit breaking capacity is 20KA. Metering cabinet is installed with PT and CT
inside, it can be used for HV metering. Transformer cabinet has fuse protector.HV load switch is manual switching and closing type and has
anti-thunder surge arrestor.
at transformer HV side is cable connection, LV side is copper busbar connection, and with high-voltage cabinet linkage has gas protection,
with LV cabinet linkage has overheating protection.LV cabinet adopts single busbar and single incoming line. The function of power
distribution cabinet mainly includes incoming line cabinet,capacitance compensation cabinet and outgoing line cabinet. The main switch
adopts frame type circuit breaker, feeder adopts plastic shell type circuit breaker with overloading protection function and surge arrestor.
In order to meet special requirements due to far away from dwelling district,the substation is equipped with resting room and air condition
equipments. Due to the bad road situation around the oil field,box-type substation adopts modular design, segment transportation and site
installation to provide convenience for the transportation and usage.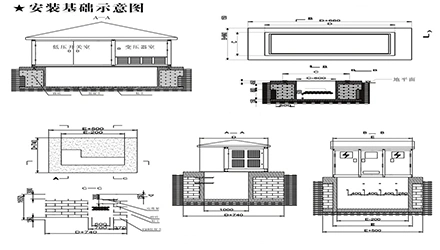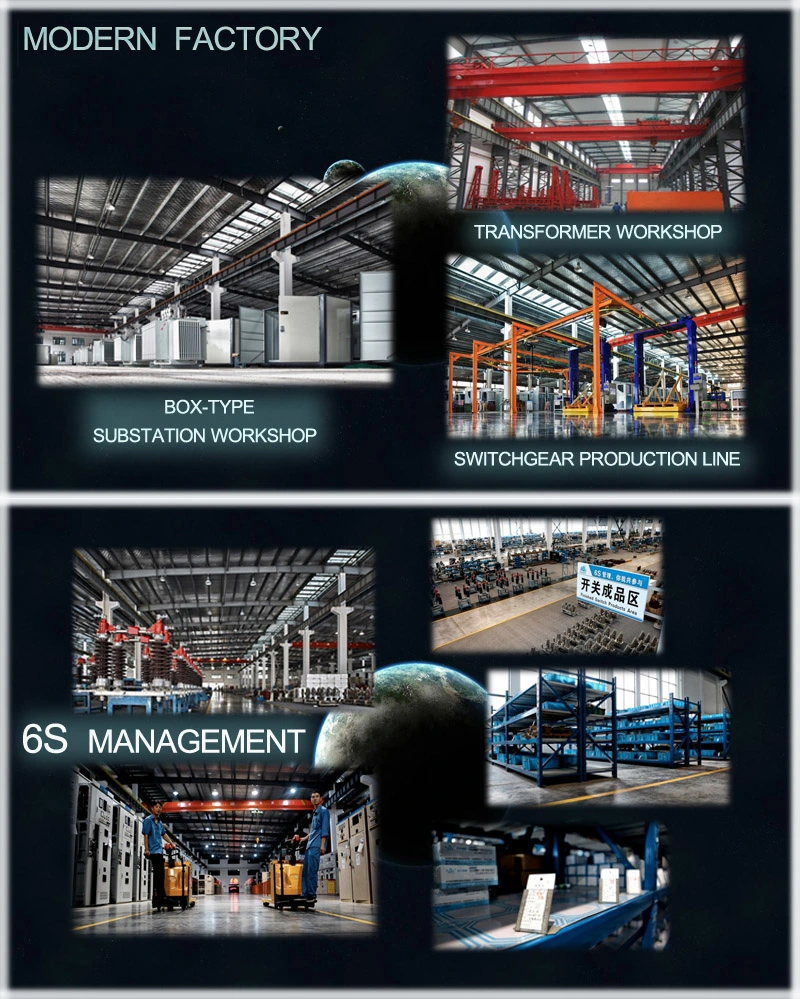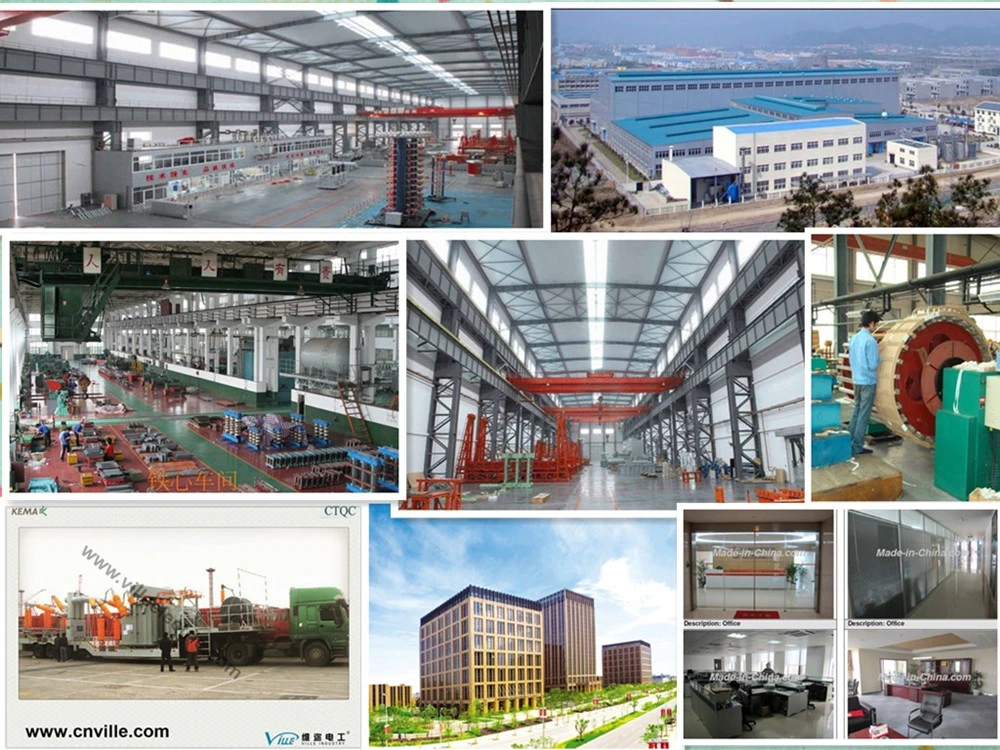 Our advantages:


Quality Assurance
--From the very beginning, VILLE ensures quality in every step to achieve the best quality.
Experience Sharing
--With more than 30 years' experience in power industry, VILLE brings you an optimized solution.
Global Service
--Wherever you are, VILLE global network will support and provide you with value.
Quick Response
--In response to your needs without delay, VILLE knows the value of your time.


Our Best Service For You
| | |
| --- | --- |
| 1. | Pre sale service |
| a. | make technical solution |
| b. | send quotation, technical data sheet and drawing |
| c. | prepare power transmission plan, testing plan,and shipment plan |
| 2. | In sale service |
| a. | supervise the manufacturing schedule totally in accordance with the plan |
| b. | send photos to customer during every manufacturing process(hold point) |
| c. | inform the customer one week before testinng. |
| 3. | After sale service |
| a. | installation and commissioning, training the workers |
| b. | quick response within 12 hours any time |
| c. | provide 12 months gurantee period normally. |
Sales team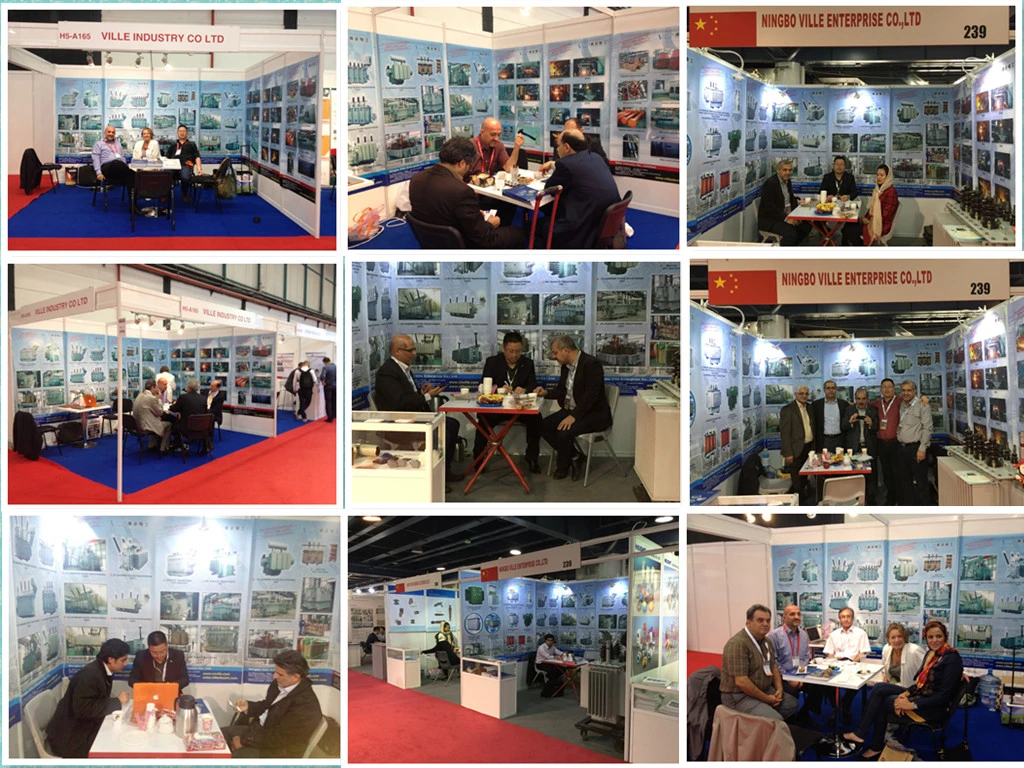 Thanks for choosing VILLE as your reliable partner and please trust both of
us will create a brilliant future!