Power Supply 33/11kV Power Electrical Distribution Substation,YB-12/0.4 Outdoor Preinstalled Substation
Product description
Box type substation
is a compact complete set of distribution equipment that combines high-voltage switchgear, distribution transformer and low-voltage switchgear according to certain wiring scheme. Main components: transformer, high-voltage switchgear and its control equipment, low-voltage switchgear and its control equipment, corresponding internal connecting wire (cable, busbar, etc.) and other auxiliary equipment.
This product is a series of products designed and produced by our company to meet the needs of urban and rural power grid construction on the basis of introducing domestic and foreign advanced electrical manufacturing technology. It has the characteristics of small size, compact structure, intelligent operation, safety and reliability, short period of field installation and commissioning, and can replace the traditional substation. And it can meet the requirements of users' electric energy measurement, reactive power compensation, high and low voltage schemes, and it represents the development direction of small and medium-sized substations. This product is suitable for 10kV / 50Hz / 30 ~ 1600kVA power users in industrial and mining enterprises, docks, airports, public places, high-rise buildings and residential areas.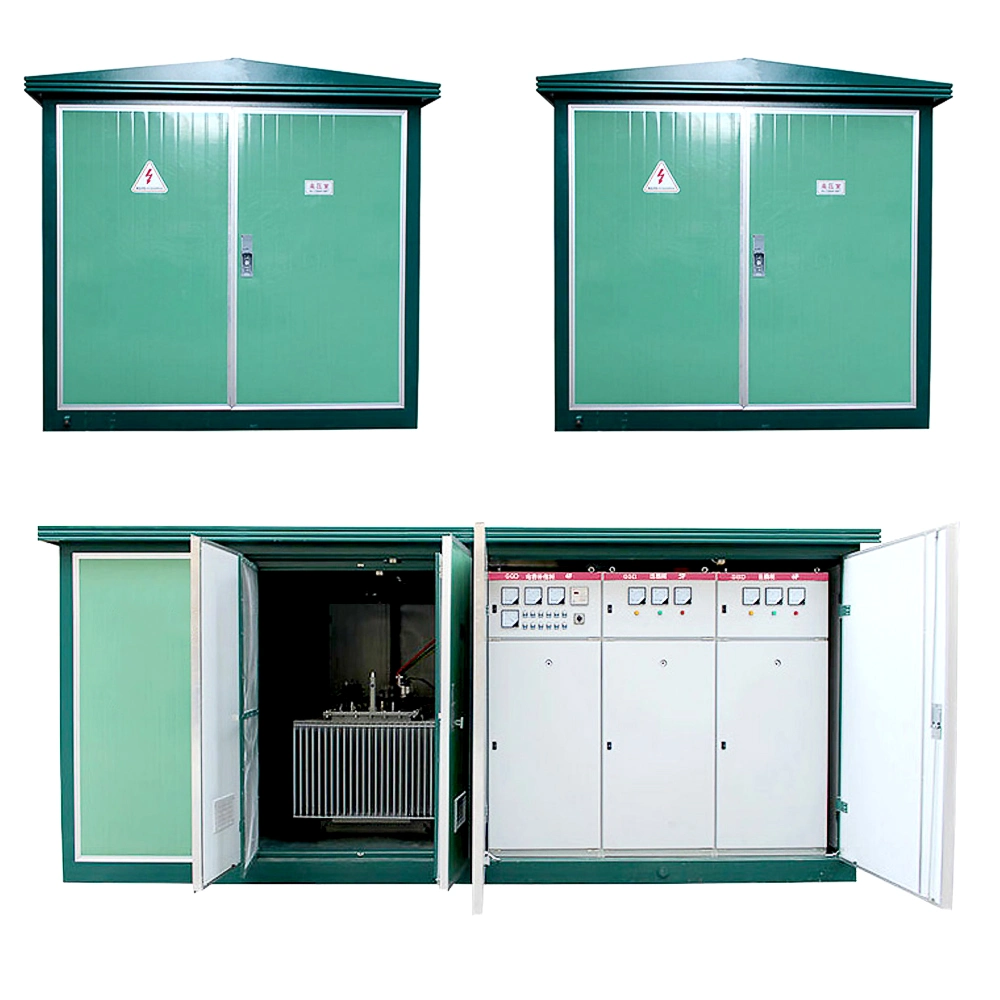 Structure characteristic
1. The box shell is designed according to the actual situation with reference to foreign advanced technology, and it has the characteristics of firmness, heat insulation and ventilation, stable performance, corrosion prevention, dust prevention, waterproof, small animal prevention, beautiful appearance, etc. There are many choices of shell materials, such as steel plate, composite plate, stainless steel plate, cement plate, etc.
2. There are high-voltage switchgear such as
xgn15, hxgn17
or
kyn28a
and other equipment
in the high-voltage room for high-voltage incoming line, high-voltage metering and high-voltage outgoing line. The high-voltage side can be arranged with ring network power supply, terminal power supply, dual power supply and other power supply modes, and high-voltage metering elements can also be installed to meet the requirements of high-voltage metering. The main switch is generally load switch or vacuum circuit breaker, with compact and reasonable structure and perfect anti misoperation function.
3. There are low-voltage switchgear such as GGD, GCS or MNS and other equipment in the low-voltage room for low-voltage incoming line, reactive compensation and low-voltage outgoing line. The low-voltage side adopts the panel type or cabinet mounted structure to form the power supply scheme required by the user, which can meet the power distribution, lighting distribution, reactive compensation, electric energy metering and other functions. The main switch generally adopts the universal circuit breaker or the intelligent circuit breaker, which is flexible in installation and simple in operation.
4. The transformer in the transformer room can use the fully sealed oil immersed transformer or dry-type transformer. The oil immersed transformer can be S9, S11, S13 or SH15, and the dry-type transformer can be
scb10, scb11, SGB10
or
scbh15
. According to the actual needs of customers, it can be configured freely, which has the advantages of more selectivity and flexibility.
5.
T
he
cover of the box is designed with double-layer structure, and the interlayer is filled with foam plastics, which has good heat insulation function. The transformer room is equipped with anti condensation and automatic temperature control monitoring, heating and cooling devices. A dust-proof device is arranged on the position of the door
sheet
and the
louver
outside the side plate.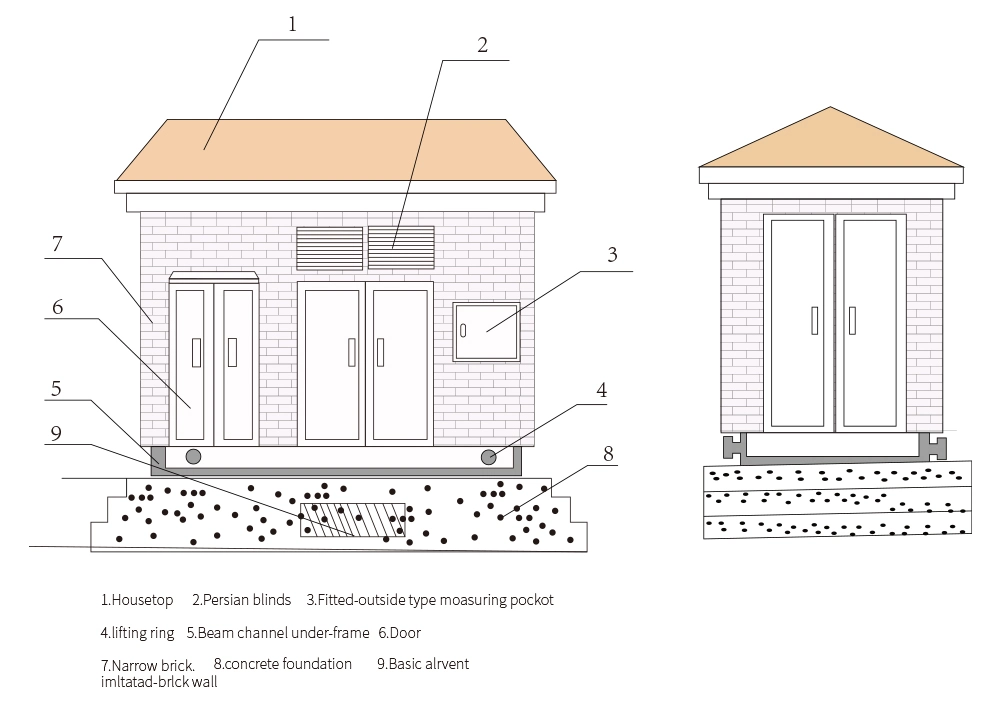 Use condition
1. The maximum ambient air temperature shall not exceed 45ºC, and the minimum shall not exceed - 45ºC;
2. The altitude shall not exceed 1000m. If special customized transformers and low-voltage components are used, the altitude can reach 4000m;
3. It shall be placed in a place with a vertical inclination of no more than 5°and no severe vibration or impact;
4. The air humidity is not more than 90% (+ 25ºC);
5. Gas place without conducting dust, explosion hazard, corrosion metal and electrical components;
6. Outdoor wind speed shall not exceed 35m/s.
7. If the above normal use environment conditions are exceeded, the customer can customize it with our company.
The Specification
Item
Units
High-voltage electrical apparatus
Transformer
Low-voltage
Rated voltage
KV
4/10
6/0.4 10/0.4
0.4
Rated capacity
KVA
50~1600
Rated current
A
200/400/630
100~3200

Rated short circuit breaking current
A
load switch 400-630
15~63kA
KA
The combination switch
depends on the fuse
Rated short time withstand current
KA
16,20(4s)
15(1s)
30(1s)
Rated peak withstand current
KA
31.5,50
30
63

power frequency withstand voltage(1min)


KV
Opposite and interphase
32/42
25/35(oil type)
≤0.3,2
isolating distance
36/48
20/28(dye type)
>0.3,2.5


Lightning impact voltage (peak)


KV
Opposite and interphase



60/75
60/75
isolating distance
70/85
Noise level
55db
Protection grade
IP23
Executive standard
GB/T17467
DL/T537
Our workshop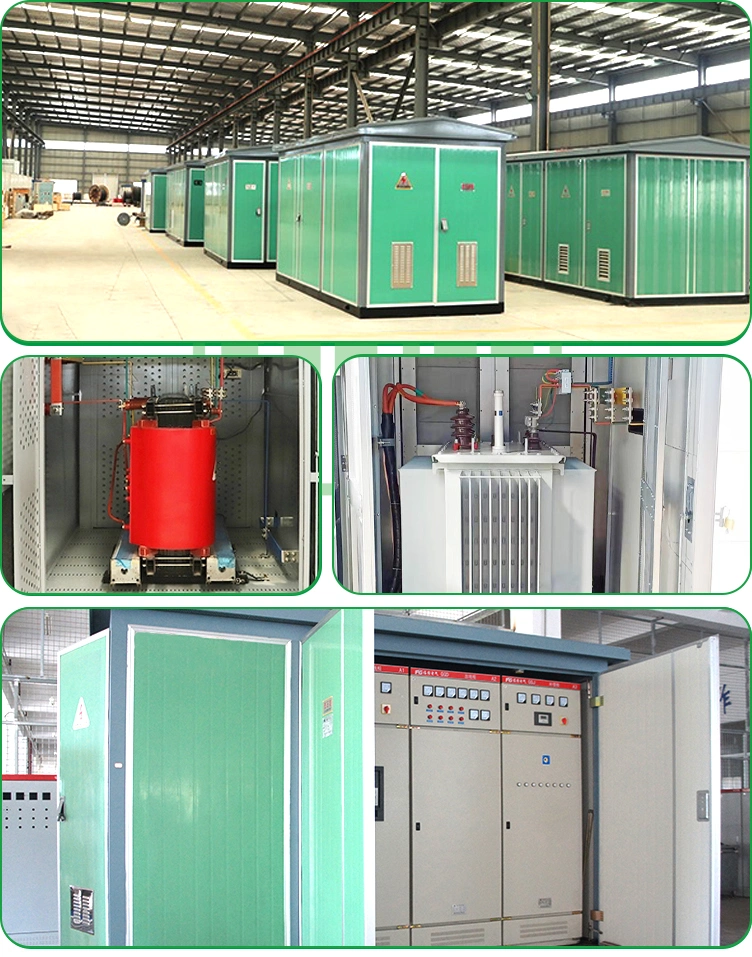 Company introduction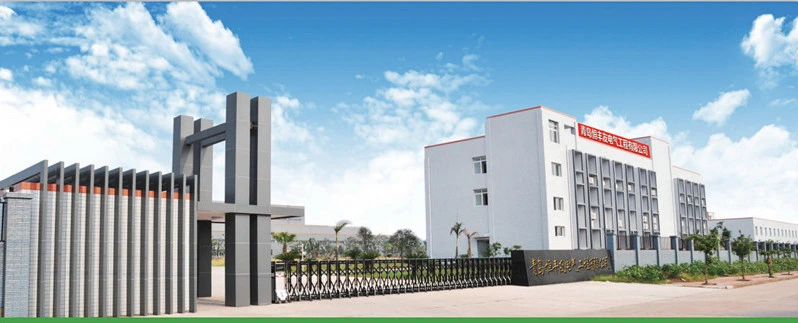 1.
Qingdao Hengfengyou Electrical Engineering Co., Ltd. (hereinafter referred to as Hengfengyou) is a large-scale enterprise group with electricity transmission and distribution as its main business,which integrates scientific research, development, manufacturing and trade. After 30 years rapid economy development in China, Hengfengyou now is a leading R & D, manufacturing and service base for MV , HV and ultra-HV power distribution equipment in China. At present,we have 50 senior technicians and more than 300 employees, with a complete sales and service system. Our products sell well at home and abroad, and our annual output value adds up to $100 million. .
2.
At present, Hengfengyou has 6 wholly-owned and holding subsidiaries, which are respectively engaged in R & D, manufacturing and service of transformers, switchgear, package/unit substation, pole-mounted high-voltage vacuum circuit breakers, new energy, and electrical engineering. For a long time, the company has maintained close technical exchanges and cooperation with domestic and foreign universities, scientific research institutes and electric power enterprises. Hengfengyou independently designed and developed SCB series dry-type transformer and SC series oil immersed transformer. Our product performs with high operation efficiency, and obvious energy conservation. The overall performance index reaches the world's advanced level. The company also maintains long-term strategic partnership with Schneider, ABB, Simens, Chint and other electric suppliers.
HFY Certificate and Services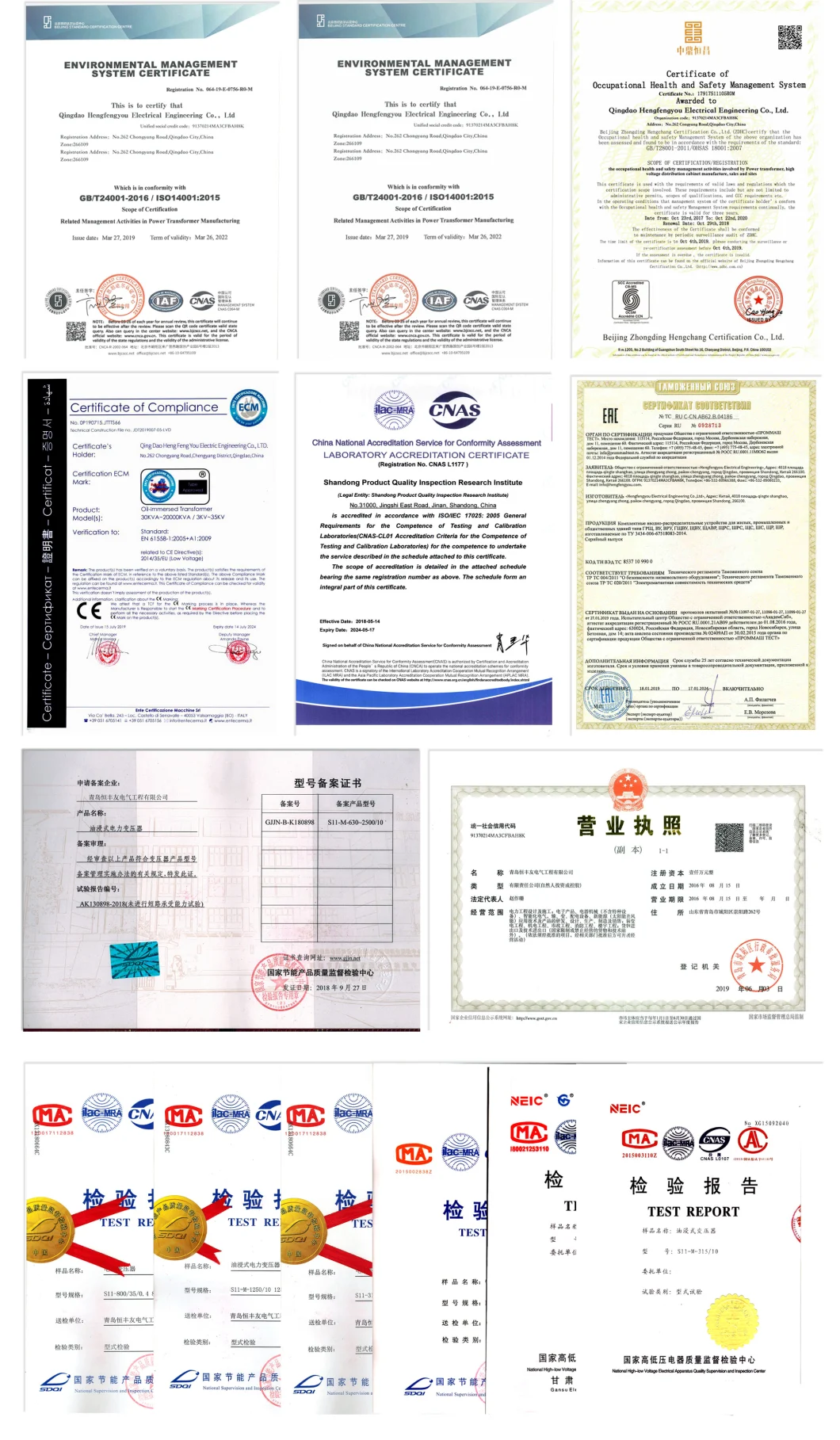 Our service commitment
We have established strict working procedures and standards in the development, production, sales and after-sales of electrical products, so as to provide customers with first-class products and the best service.
1. Our electrical engineer has more than 10 years of working experience
2.Our workshop workers are all skilled industrial workers who have received three months 'pre-job training
3. Our sales team has been extensively trained by management consultants to provide professional solutions for customers
4. Our technical team can provide customers with 24-hour technical support world wide
5. Our customer service team ensures that orders are delivered on time.
Pre-sale service:
1.ISO certified excellent Manufacturer
2. Third-party authoritative certifications: SGS, CE, CB, CNAS, CQC, CCC, etc
3. Flexible payment: T/T, LC, O/A
4. Sufficient inventory, fast delivery time and long validity of the price
5. The whole process of picture tracking can be realized in production and transportation
6. Experienced professional sales team and a strong technical team
7. Sincerely invite customers to visit the company for guidance
After-sales service:
1. If there is any quality problem after receiving the goods, you can return the goods free of charge or ship new products
2. We provide our customers with a 2-year product warranty
3. Provide 24-hour, 365-day technical guidance worldwide
4. The VIP customers enjoy our promotional activity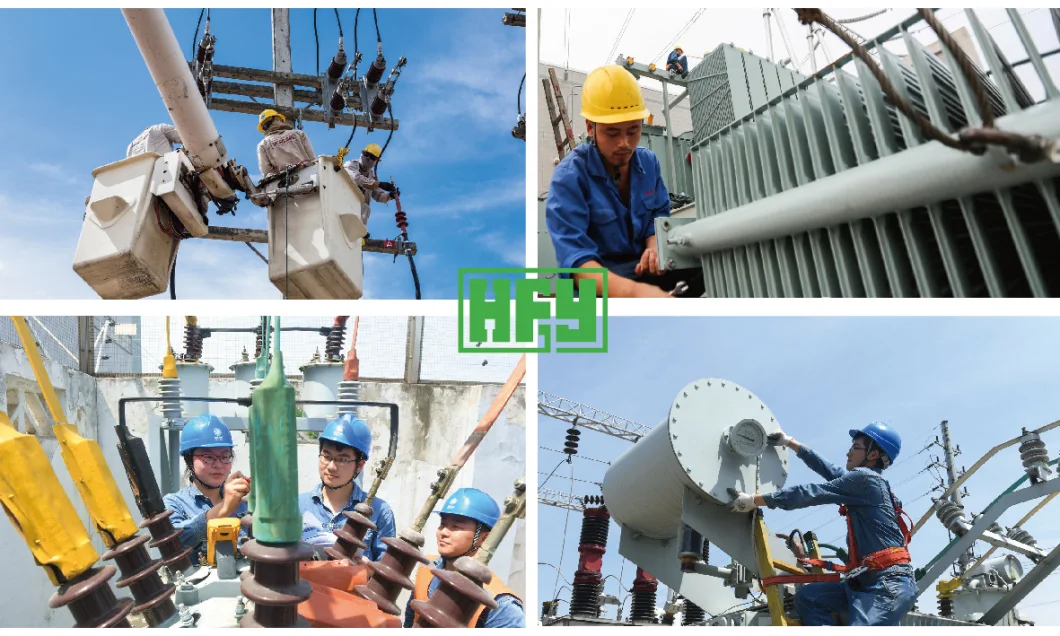 Packaging & Shipping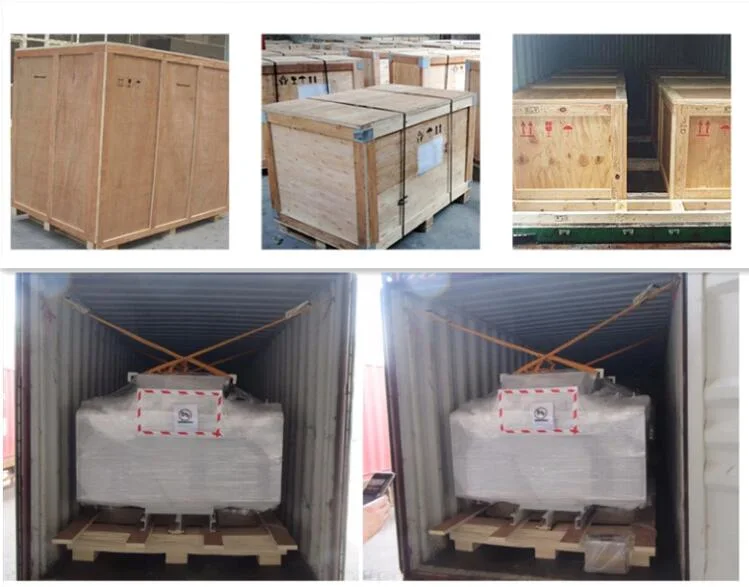 For the shipping, we accept EXW, FOB, and CIF terms, you can use your own shipper or ours.
Fasten: To use steel wires to fasten the large
products
in a container to make sure it is stable enough.
The Finished Power Project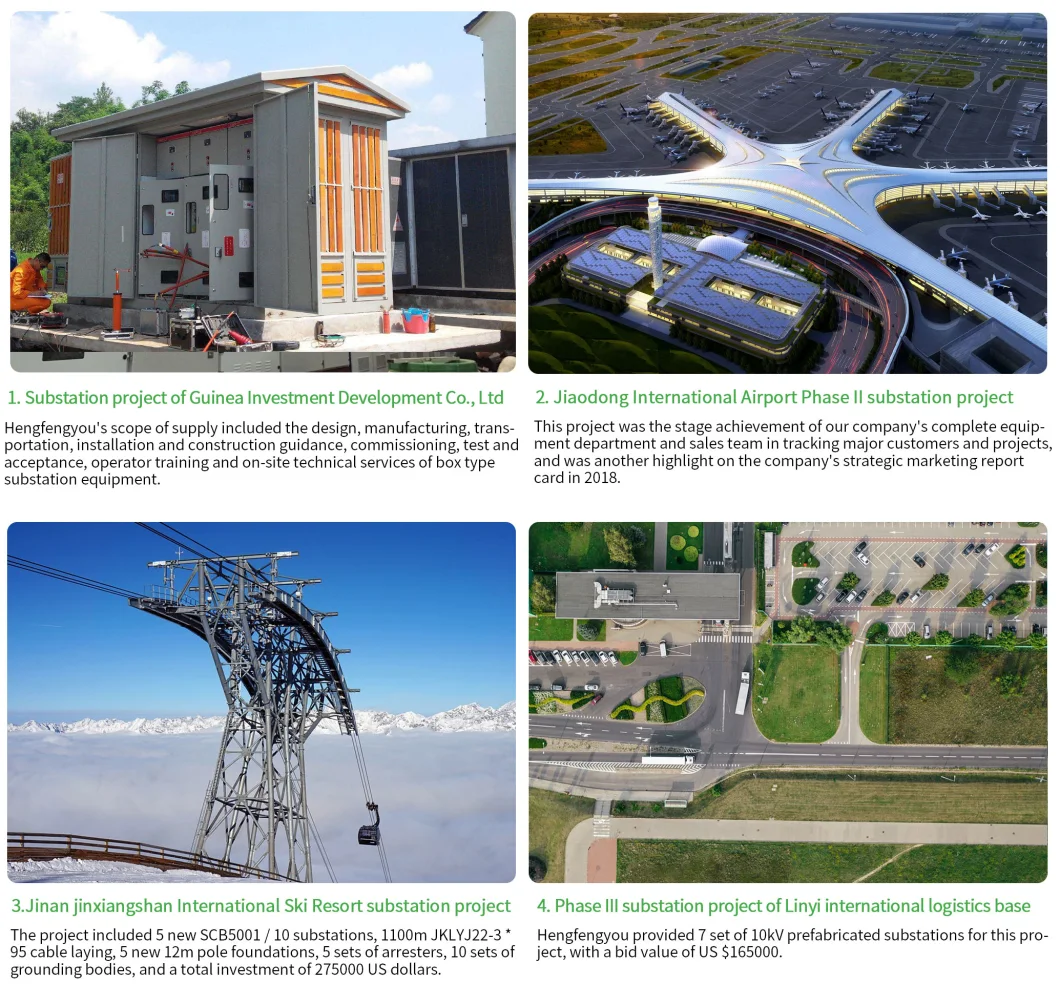 FAQ
Q1: Is OEM/ODM available?
A1: Yes, it is! Our products can be Customized. We have design and engineer teams, we can customize products according to customers' drawing or requirements.
Q2: What's your MOQ?
A2: One Set.
Q3: How is the delivery time?
A3: It depends on your order quantity and it normally takes about 15-20 days.
Q4: How do you control the quality?
A4: We have the QC team comply with TQM to ensure the quality. Each step is in compliance with the standards. At the same time, we will take photos and shoot a video for you if you need it.Every product will be fully assembled and carefully tested before packing and shipping.
Q5: How long is the warranty?
A5: Within one year from the sale date, if there are any accessory problems, you just provide the photos of damaged accessory, then we will provide free accessory. According to the number of products, we will provide easily damaged accessories for free. We also can provide technical support if you need.