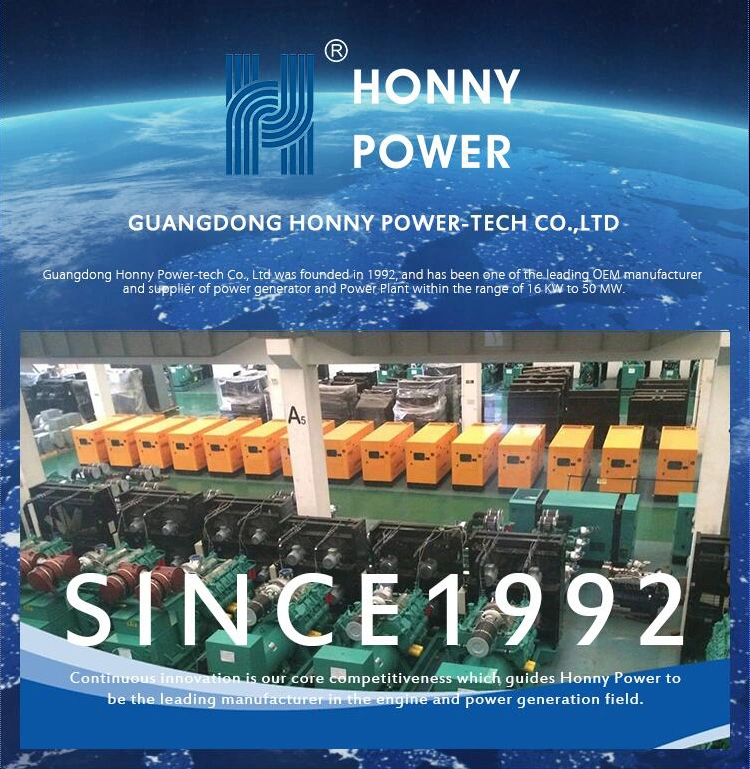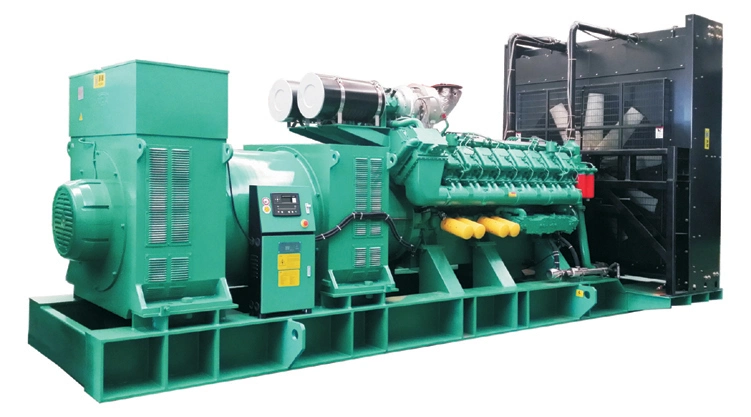 2400kW 3000kVA Diesel Generator High Voltage 11kV with Transformer
Googol High voltage series generator sets, power range is from 800kVA to 5000kVA, standard voltage or high voltage generating system.
Alternator voltage: 3300V, 6300V, 10500V, 3600V, 6600V, 11000V, 13800V
Frequency: 50Hz or 60Hz
Speed: 1500rpm, 1800rpm, 1200rpm, 1000rpm according to the engine brand
Performance Feature:
Engine and alternator shall be mounted on a same frame steel skid.
Small size, low weight, easy to operating, installation and maintenance.
Good Quality diesel engine.
World famous brand AC alternator: Stamford, Marathon, Leroy Somer, MVC, Engga.
Advanced and reliable control module: Key start, Auto start, Remote control by PC with RS232/485
Full range protect function and alarm shutdown feature.
Standard Control System: Deepsea 7320 AMF
Mains 3 phases VPh-N L1-N L2-N L3-N
Mains 3 phases VPh-pH L1-L2 L2-L3 L3-L1
Mains frequency Hz (L1)
Gen 3 phases VPh-N L1-N L2-N L3-N
Gen 3 phases VPh-pH L1-L2 L2-L3 L3-L1
Gen 3 phases current I1 I2 I3
Gen frequency Hz (L1)
Gen total apparent power ∑ A
Gen total active power ∑ P
Gen power factor PF (AV)
Genset speed RPM (signal from generator voltage frequency)
Engine oil pressure Bar (signal from engine P-sensor)
Engine coolant temperature (signal from engine T-sensor)
Battery voltage VDC
Genset Running hour Hour
Standard Accessory:
Common steel base frame, anti-vibrator, Exhaust silencer, Flexible pipe, Battery connecting wires, Operation manual and document.
Optional Accessory:
Circuit breaker, Starting Battery, Engine coolant and oil heater, Alternator space heater, Cooling for heat exchanger, Control system with RS232/485 communication interface, Battery charger by main supply, Fuel-water separator, Daily fuel tank, ATS and paralleling system, Soundproof Canopy and Moving Trailer.
Usage: Power plant, black start, emergency standby, large factory, data center, mining plant
Let's achieve our goal together, Using power to kindle the dream of human.
| | | |
| --- | --- | --- |
| Engine Model | | QTA5400G5-HV |
| Speed | rpm | 1500 |
| Frequency | Hz | 50 |
| Rating Output | | |
| Standby Output ( LTP) | kW | 2747 |
| Prime Output (PRP) | kW | 2497 |
| Engine Continuous Power (COP) | kW | 2081 |
| Fan Quantity | | 4 |
| Fan Reduction | kW | 30.0 |
| Single Fan Reduction | kW | 28.0 |
| All Fans Reduction | kW | 112.0 |
| Engine Net Standby Output ( LTP) | kW | 2747 |
| Engine Net Prime Output (PRP) | kW | 2497 |
| Engine Net Continuous Output (COP) | kW | 2081 |
| BMEP for Standby Output | bar | 24.82 |
| BMEP for Prime Output | bar | 22.57 |
| BMEP for Continuous Output | bar | 18.81 |
| Typical Generation Standby Output | kVA | 3300 |
| Typical Generation Standby Output | kW | 2640 |
| Typical Generation Prime Output | kVA | 3000 |
| Typical Generation Prime Output | kW | 2400 |
| Typical Generation Continuous Output | kVA | 2500 |
| Typical Generation Continuous Output | kW | 2000 |
| Typical Alternator Efficiency | ≥ | 96.1% |
| Voltage of Genset | V | 11000 |
| MECC alte Generator's Model | | * |
| MARATHON Generator's Model | | MXH-2500-4 |
| Coupler Model | | ZL9-01 |
| Power Factor | | 0.8 |
| Speed droop (static) elect. Gov. | | 0-5% |
| Governing standards to ISO 8528 Parts 1 and 5 | | G3 |
| Max. step load acceptance, 1st step ( % Prime Output ) | | 40% |
| Basic Performance Datasheet | | |
| Aspiration Type | | Turbocharger, air-water aftercooler |
| Injection Type | | Direct Injection |
| Configuration | | Vee |
| No. of Cylinders | | 20 |
| Displacement | l | 88.5 |
| Bore | mm | 170 |
| Stroke | mm | 195 |
| Compression Ratio | | 13.5:1 |
| Piston Speed | m/s | 9.75 |
| Rotation Direction (from flywheel) | | Counter Clockwise |
| Number of Flywheel Teeth | | 218 |
| Flywheel House Size | | SAE00-21 |
| | | |
| Lubrication System | | |
| Lube Oil Specification | | API-CF4 |
| Oil Capacity | l | 300 |
| Max. Permissible Oil Temperature | °C | 110 |
| Oil Pressure Warning | kPa | 300 |
| Oil Pressure Shutdown | kPa | 200 |
| Cooling System | | |
| Coolant Capacity for Engine | l | 200 |
| Max. Permissible Temperature | °C | 90 |
| Max. Coolant Warning Temperature | °C | 95 |
| Max. Coolant Shutdown Temperature | °C | 98 |
| Thermostat Open Temperature | °C | 71 |
| Radiator Cooling Flow | m³/min | 4000 |
| Flow of Cylinder liner Coolant pump | m³/h | 80 |
| Flow of aftercooler Coolant pump | m³/h | 75 |
| Heat dissipation (engine radiator) | kW | 845 |
| Heat dissipation (CAC) | kW | 501 |
| Heat dissipation (convection) | kW | 152 |
| Mode of Radiator(cooper core , 40 C environment's temp ) | | 6310260 |
| Fuel System | | |
| Governor Type | | Electrical |
| Engine Output at genset prime output | kW | 2497 |
| Fuel Consumption at 25% of genset prime output | l/h | 181.93 |
| Fuel Consumption at 50% of genset prime output | l/h | 313.67 |
| Fuel Consumption at 75% of genset prime output | l/h | 432.01 |
| Fuel Consumption at 100% ofgenset prime output | l/h | 570.30 |
| Lowest Fuel Consumption Ratio | g/kW.hr | 190.68 |
| Intake & Exhaust System ( On Standby Output ) | | |
| Combustion Air Consumption | m³/min | 278.32 |
| Max. Intake Restriction | KPa | 2 |
| Exhaust Temperature (Before Turbo) | °C | 680 |
| Exhaust Temperature (After Turbo) | °C | 560 |
| Max. Exhaust Back Pressure | KPa | 2 |
| Exhaust Gas Flow | m³/min | 704.33 |
| Exhaust Flange Diameter | mm | 2*250 |
| Electrical System | | |
| Charging Alternator Voltage | V | 28 |
| Charging Alternator Capacity | A | 55 |
| Starting Voltage | V | 24 |
| Starting Motor Capacity | kW | 2*13 |
| Minimum Battery Capacity | Ah | 4*200 |
| Quantity of generator set's Bearing (( For 400-660VAC generator ) | | 2 |
| Quantity of generator set's Bearing (( For Above 3300VAC generator ) | | 2 |
| Engine Dimension | | |
| Length | mm | 4110 |
| Width | mm | 1459 |
| Height | mm | 1820 |
| Engine Dry Weight w/o Cooling System | kg | 7950 |
For more products, please visit our showroom honnydg.en.made-in-china.com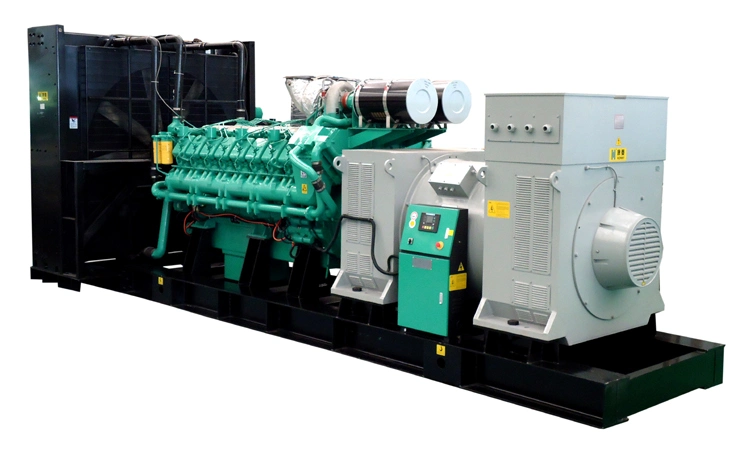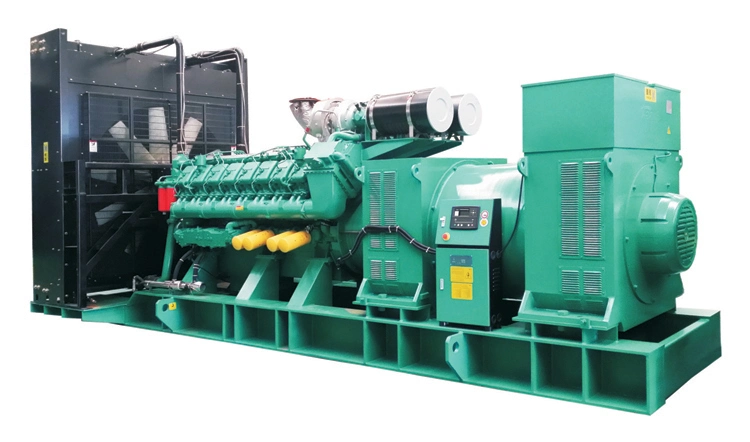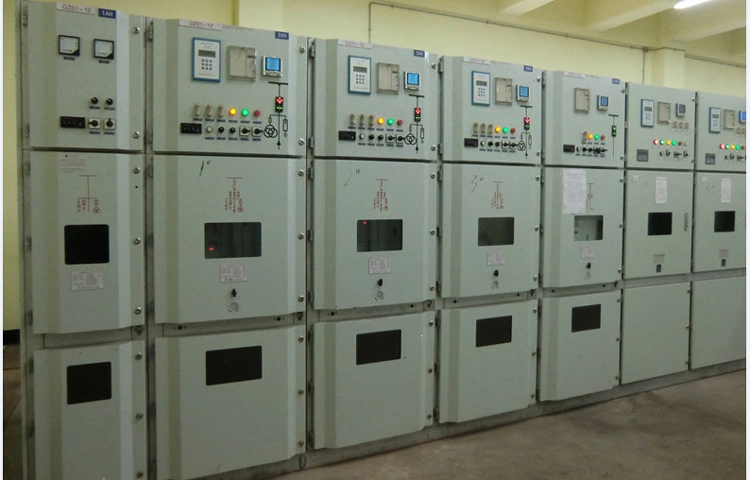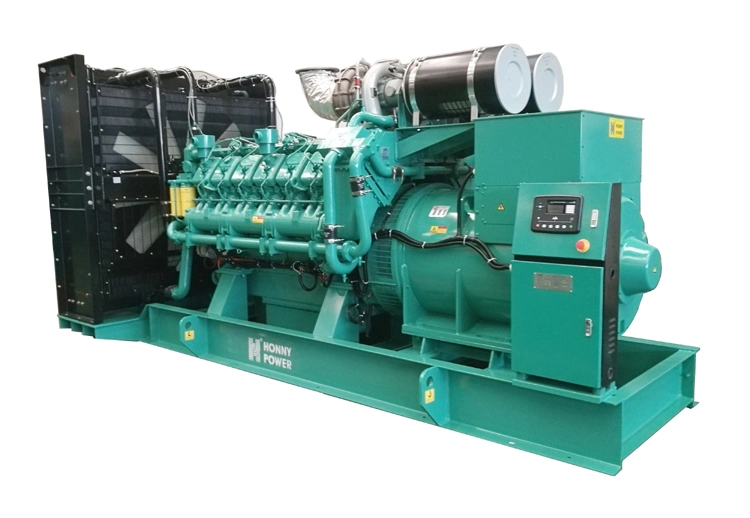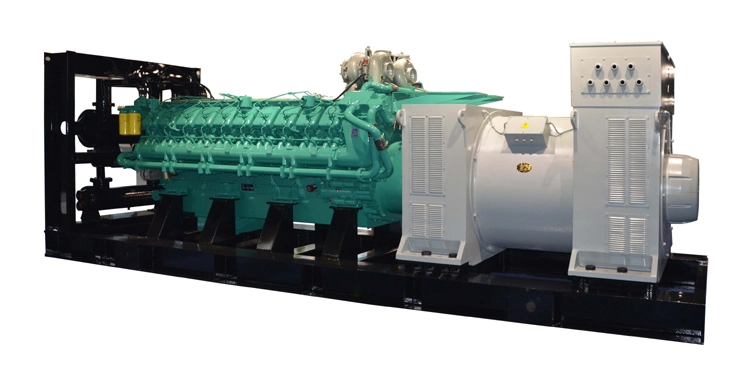 For more details, please visit our website honnydg.en.made-in-china.com