Five Characteristics of PEOPLE products
People transformer produced by Jiangxi People's power Transmission and Transformation Co., Ltd. Has five technical characteristics, including lower temperature rise and long service life, lower noise and high level of energy-saving, strong short - circuit withstand strength, low partial discharge magnitude and high level of environmental protection.
1. Lower temerature rise and long service life
In the running of transformer, temperature rise is the key factor in reflecting reliability and safety of a product. The structure of oil duct of PEOPLE transformer is adjusted on the basis of temperature distribution analysis in finite element method and coil design with computer simulation technology, thus the current density is lowered, and then the temperature rise is effectively reduced, resultingly ensuring the reliable running period of PEOPLE transformer, of which the service life is more than 30 years.
2. Lower noise and high level of energy-saving
Produced with the world's leading technology and equipment, PEOPLE transformer uses methods, such as adopting computer technology to well control magnetostriction, using damping rubber plate, etc., to effectively reduce the noise produced by transformer when running, and its sound intensity level exceeds national standards, and the rate of noise spreading is 58dB, reaching advanced international standards among the counterparts.
Made of high-quality cold rolled oriented silicon steel sheets and using computer technology to calculate the different lamination method at every part of cores, PEOPLE transfomer minimizes the electric loss, and with accurate shearing equipment, the burr of PEOPLE transformer is just in the range of 0~0.001mm; owing to the unfold core technique adopted, the friction between sheets reduces, ensuring the minimum electric loss under idle load.
3.Strong short-circuit withing strength
Short-circuit withstand strength is also a key factor in reflecting reliability of transformer. Through analysis of the leakage magnetic field of transformer, the structure of PEOPLE transformer has effective control and reasonable distribution of ampere turns balance and electromagnetic force; furthermore, with selectrion of advanced technological equipment and advanced materials of high grade and precision, PEOPLE transformer completely meets the requirements on short-circuit withstand strength. After the National Quality Test Center conducted various sorts of examination and special test for PEOPLE transformer, PEOPLE products were proved to have enough short-circuit withstand strength.
4. Low partial discharge Magnitude
Imported staticized dust separation device is used in production department of PEOPLE transformer to effectively control the dust fall amount, insulating forming parts are adopted in the internal body of transformer to favorably increase insulting strength of transformer, and implementation of rounding processing the multiple positions balances inner field of transformer; all above three factors make the PEOPLE transformer have low partial discharge magnitude. After examination, the partial discharge magnitude of PEOPLE transformer is below 100PC.
5.High level of environmental protection
With computer technology being used to well control the eddy current loss of magnetic field, the structure of transformer being reasonably revised, and shielding technology on the parts, such as tank well, lead wire stub, etc.,being adopted, the eddy current loss of PEOPLE transformer is effectively reduced; the content of oxygen-free copper in the winding made of electrolytic copper is 99.99%, reaching the minimum of load loss. The surface treatment of PEOPLE transformer adopts world's leading environmental technology, which passes international environmental identification. With the aim of "Credit first, quality first", Jiangxi peopl's power transmission and tranformation Co.,Ltd. Will wholeheartedly provide our customers with the best product and superior service, think what is good for our customers.


We have adopted series of important reforms on the 35KV level three-phase oil-immersed on-load tap changing transformer refering material, process and structure. The transformer has the features of small size, light weight, high efficiency, low loss, low noise, reliable operation etc. which can reduce a large amount of power network loss and operation expenses with significant plant or enterprises etc. The product complies with international standard, IEC60076.

Usage environment condition
Device type : Outdoor

Environment temperature: Maximum temperature +40ºC,minimum temperature -30ºC

Altitude: ≤1000m (>1000meters, need to modify temperature rise)

Relative temperature : ≤90% (25ºC)

Installtion area: Area with no corrosive gas and obvious fouling etc.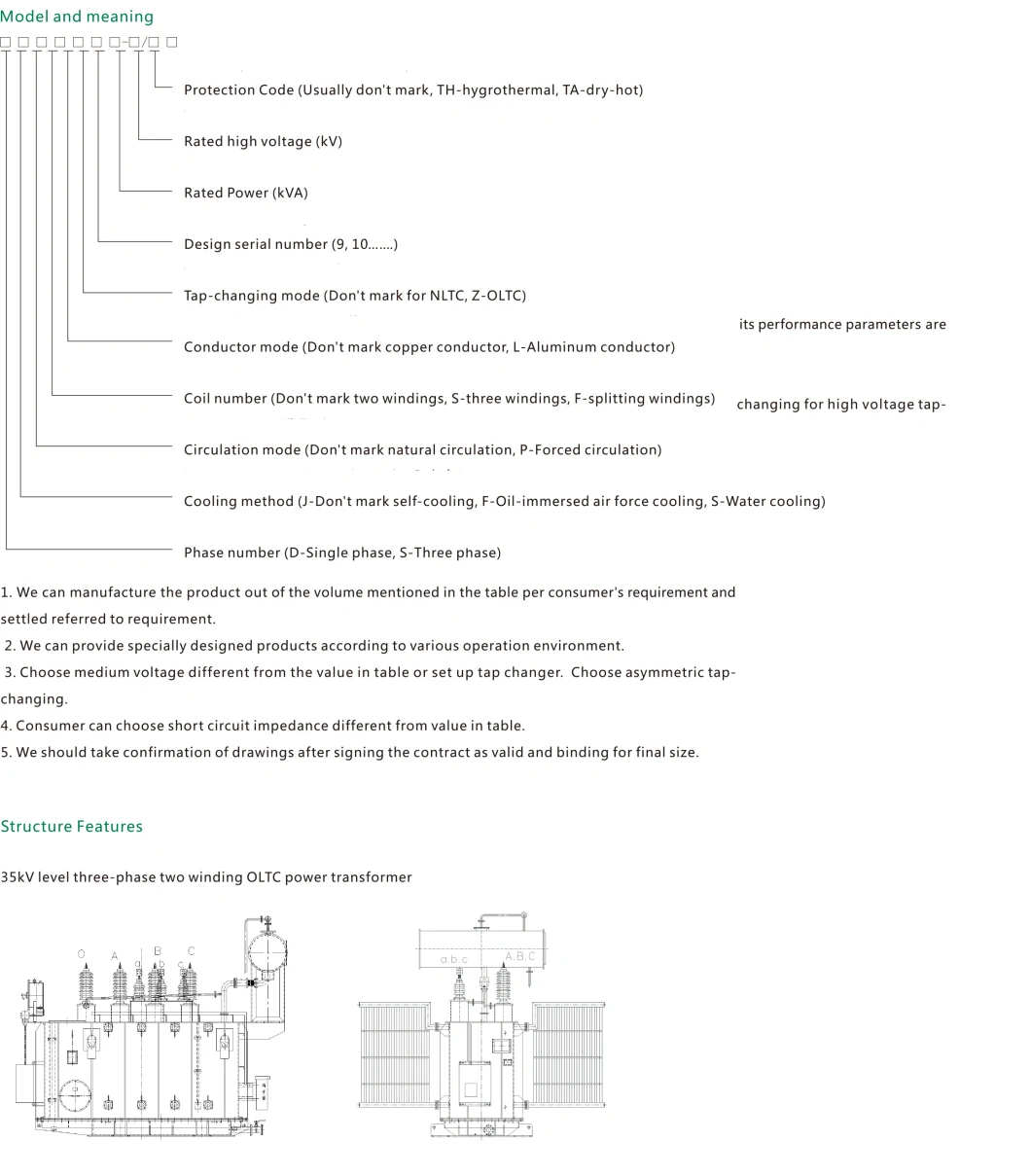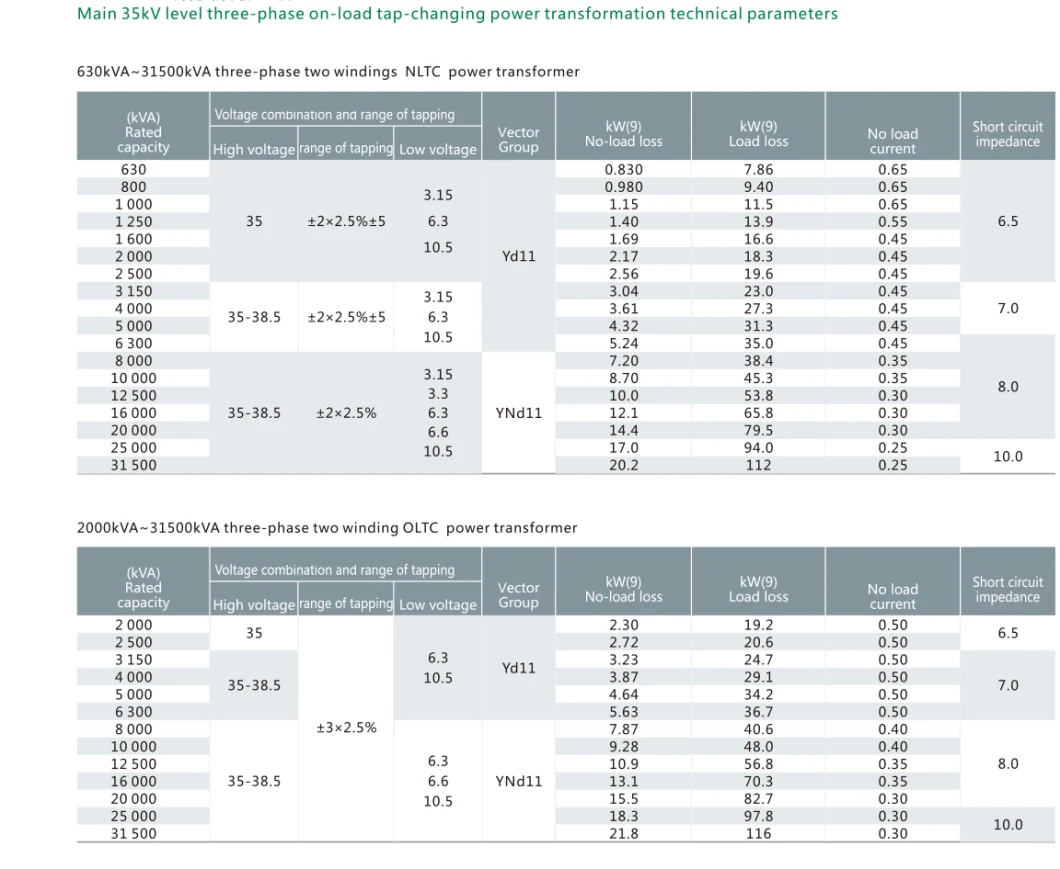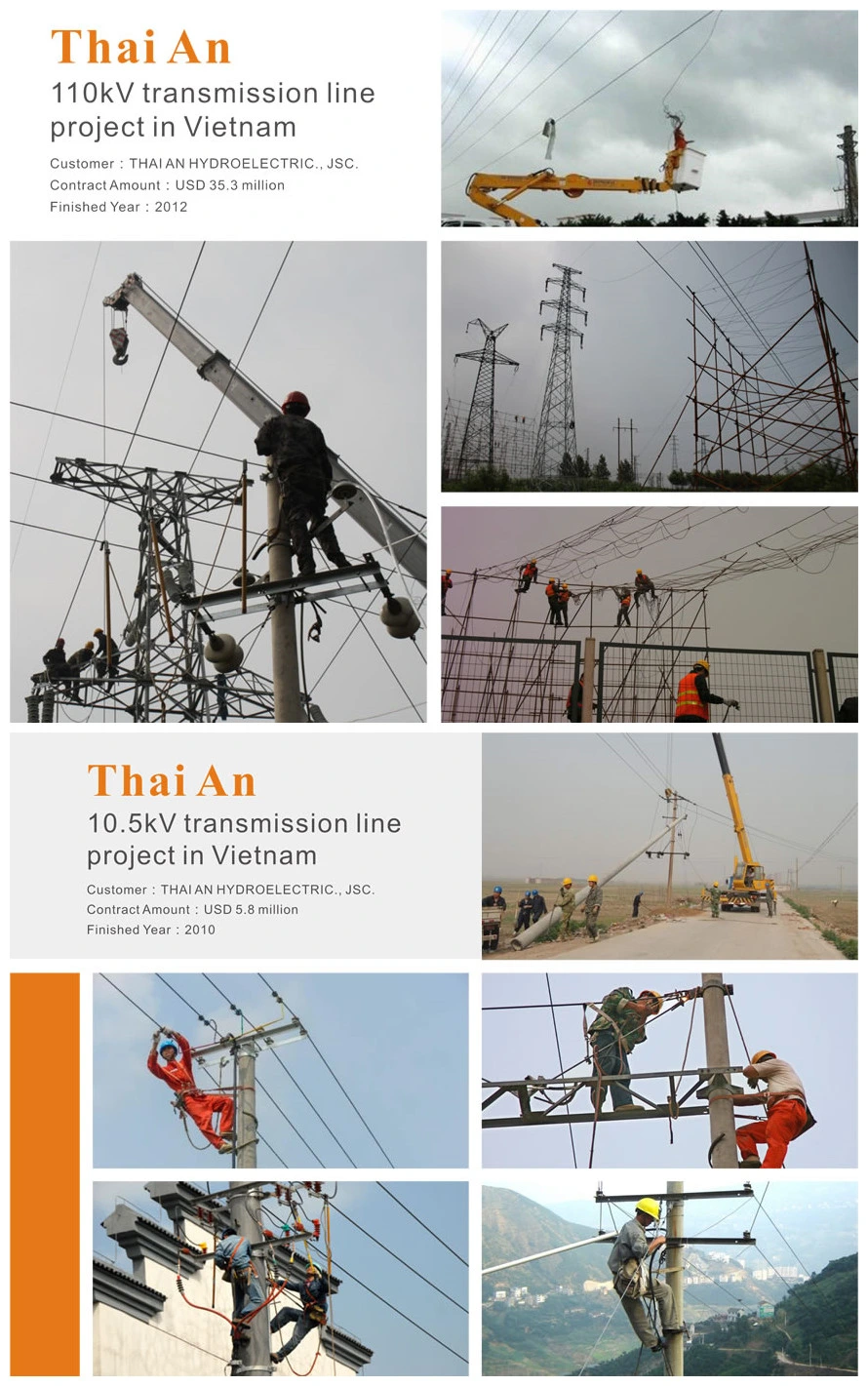 Contact Us:
Contact Person: Ms. Rachel
Office Address: No. 555, Chezhan Road, Liushi, Yueqing city, Zhejiang,China
Factory Address: No111, Xiaolan Industrial zone, Nanchang, Jiangxi, China
Post Code:325604
Tel: +86-577-27885177
Mobile: +86-13356183233