The applications of armoured power cable size
Rated voltage (U0/U) 0.6/1,1.8/3,3.6/6,6/10,8.7/10,8.7/15,12/20,21/35,26/35KV in
transmission &
transformation line &
for water-proofing purpose .
Standards of armoured power cable size
IEC60502-1 2004 ISO9001:2008 GB/T12706-2008
Feature of armoured power cable size
A.No necessary to heat up in advance while installing above 0 ºC .
B.Max. continuous normal operating Temperature: 90 ºC (PVC Sheathed Cable).
C.Max. Permissible temperature at short circuit (5s. at longest): 250 ºC
D.Permissible bending radius:
Single core: ≥20(d+D)±5%.
Three-core:≥15(d+D)±5%(D is the actual overall diameter of cable, and d is the actual overall
diameter of conductor).
Detailed Description of armoured power cable size
conductor is copper or aluminum. Conductor cross section 800mm² and below layers of pressed manner using good conductorroundness, pressed factor. 1000 mm² conductor cross-section
and is divided over the use of the conductor, effectively reducing the skin effect of the conductor set, increase
the carrying capacity of the cable. For my company's largest division conductor cross section3000mm² .Conductor
material can be twisted into the swelling to achieve watertight along the conductor.
XLPE Type
Name
Application
Cu
Al
Conductor
Conductor
YJV
YJLV
XLPE Insulated, PVC or PE Sheathed Power Cable
For lying indoor, channel and underground. Unable to bear external mechanical force, but bear the traction force during lay.
YJV
YJLV
YJV22
YJLV22
XLPE Insulated, Steel Tape Armored, PVC or PE Sheathed Power Cable
For laying indoor, tunnel, channel and underground. Able to bear external mechanical force, but unable to bear large pulling force.
YJV23
YJLV23
YJV32
YJLV32
XLPE Insulated, Fine Steel Wire Armored, PVC or PE Sheathed Power Cable
For lying in shave with large difference of level. Able to bear external mechanical force, and moderate pulling force.
YJV33
YJLV33
YJV42
YJLV42
XLPE Insulated, Thick Steel Wire Armored, PVC or PE Sheathed Power Cable
Able to bear positive pressure and pulling force
Product line
People's Cable Group, as one of the country's regional enterprise has the domestic first-class production system,Professional
highschool producton of low-voltage wire and cable series,the main products are cable of rail transportation,aviation special cables,solarphotovoltaic special cables,computer cables,LSZH cables,overhead conductors of large cross-section,special signaltransmission cable,35kv and the following cross-linked polyethylene insulated power cables,PVC ACSR 100 varieties,more than 3000specifications.Products supporting the national grid,the Minitry of Railways,Ministry of Water Resources and other national key projects as well as more than a dozen countries and regions in Southeast Asia,the Middle East,SouthAmerica and other large and medium-sized construction projects,customers have been trusted.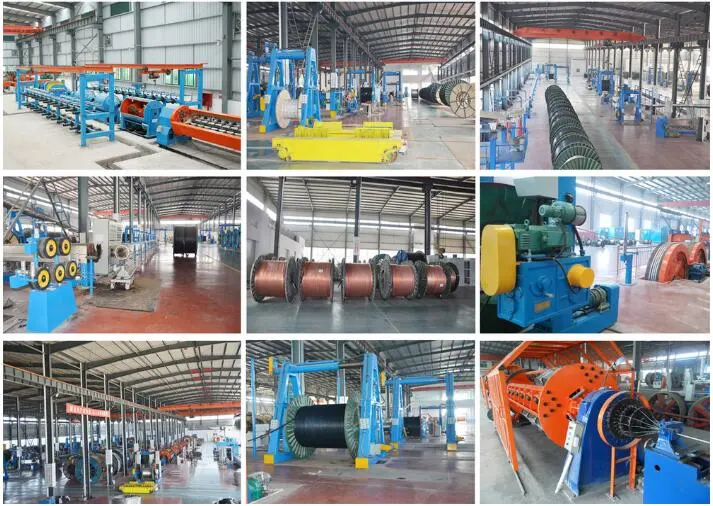 FAQ:
1. What is our company's main advantage?
We have produced cables for many years and have rich experience in exporting, and our quality can meet different standards including ASTM, BS, EN, IEC, DIN etc.
2. What is our payment term?
Generally our payment term is T/T or L/C at sight in trial business.
3. What is the package of the cable ?

The package is strong wooden drum, steel wooden drum or coil, and we can also provide special packing according to customer's requirment.
4. What is the delivery time?
Normally we could send the shipment within 20 days after confirmation. It relates to the cable type, quantity, if you need the specific delivery time or you are urgent, kindly advise us your special needs when you contact us for better checking.