12kV Indoor SF6 Fully Insulated Gis Compact Switchgear
General
The RMR series is completely insulated SF6 Ring Main Unit, This product is in conformity with the standards the GB/IEC standard and the design of a high safety combined switch cabinets.One of the main components of circuit breaker and load break switch, high technical level, superb technology, stable performance, safe and reliable operation. RMR series SF6 Ring Main Unit will take several functional units and connecting busbar assembly in sealed SF6 gas box, without any live parts exposed, with advantages completely insulated, live parts maintenance free, small volume, compact structure, convenient operation etc. . The stainless steel plate of cabinet with 3.0mm thick , which can effectively prevent moisture,corrosion caused by salt spray; Products passed the breaking and making test, dynamic thermal stability test, sealing test and mechanical test etc, the maximum guarantee the safety of persons and equipment. The cabinet is suitable for indoor and outdoor installation, and it is not affected by the external environment, with high performance of anti harsh environment RMR series SF6 Ring Main Unit is widely used in industrial and civil ring network distribution system and power supply terminal, especially suitable for small secondary distribution substation, urban residential district, and other places.

Standards and specifications
2.1 Switchgear manufacture
The switchgear complies with the following specifications in accordance with relevant IEC
publications:
----IEC62271-200 ----IEC62271-100
----GB3804-2004 ----GB3906-1991
----GB16926-1997 ----GB/T11022-1999

2.2 Operating conditions
2.2.1 Normal operating conditions Design to relevant standard, with the following limit values:
a)Air temperature: ±40 ; Daily average ≤25°C ºC
b)Altitude above sea level: Maximum installation altitude: 4000m
c)Wind: less than 35m/s;
d)Earthquake intensity: no more than 8 degrees;

Main new advantages of RMR
3.1 The SF6 gas tank feature:
RMR use SF6 - gas (Sulphur hexafluoride) as insulation and quenching medium.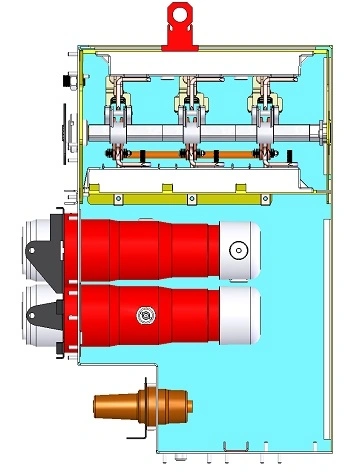 The SF6 is contained in a welded stainless steel tank, which is sealed for life.The pressure system is defined as a sealed for life system with an operating life time exceeding 30 years. The leakage rate is less than 0.1% per year. In order to ensure a reliable and tight welding, all welding work is carried out by computer controlled robots. Electrical and mechanical bushings penetrating the tank are clamped and sealed to the tank by high quality O-rings. The mechanical bushing has in addition a rotating shaft which connects the shaft of the switch to the corresponding shaft of the mechanism. The rotating shaft is sealed by a double set of gas seals. All SF6-tanks have to pass a leakage test before gas fill-ing. Leakage test and gas filling are done inside a vacuum chamber. The first step in the leakage test is to evacuate all air inside both SF6-tank and vacuum chamber simultaneously. Then the SF6-tank is filled with Helium. Due to the characteristics of Helium this test will detect all possible leakages. If the SF6-tank passes this test, the Helium will be evacuated and replaced by SF6.The SF6-tank has a degree of protection of IP65 and can be immersed into water and still maintainable functions in a satisfactory way.

4.1 Main indoor application schemas & layout application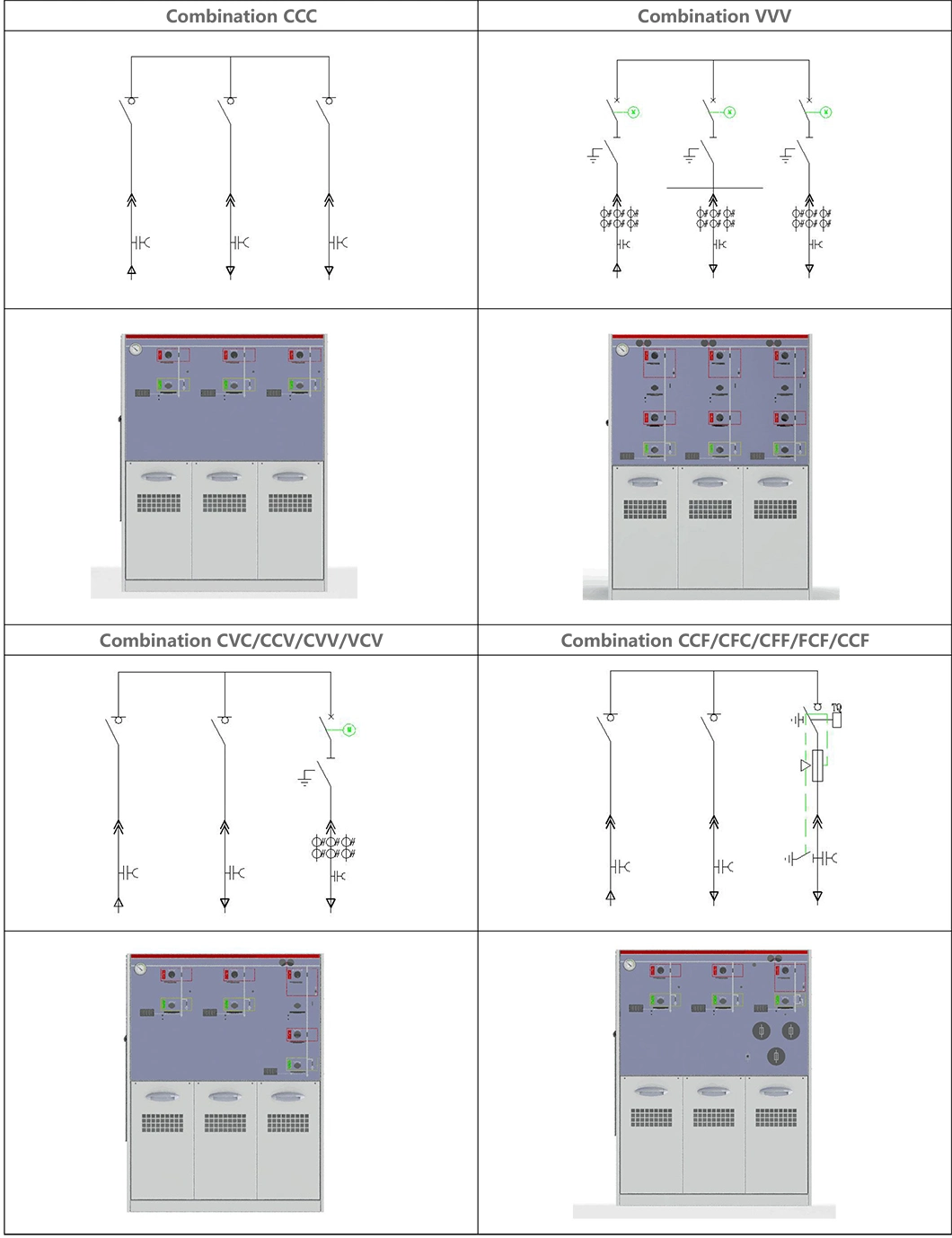 All above combination dimension is same: 1020×750×1345mm


Extension way by top connection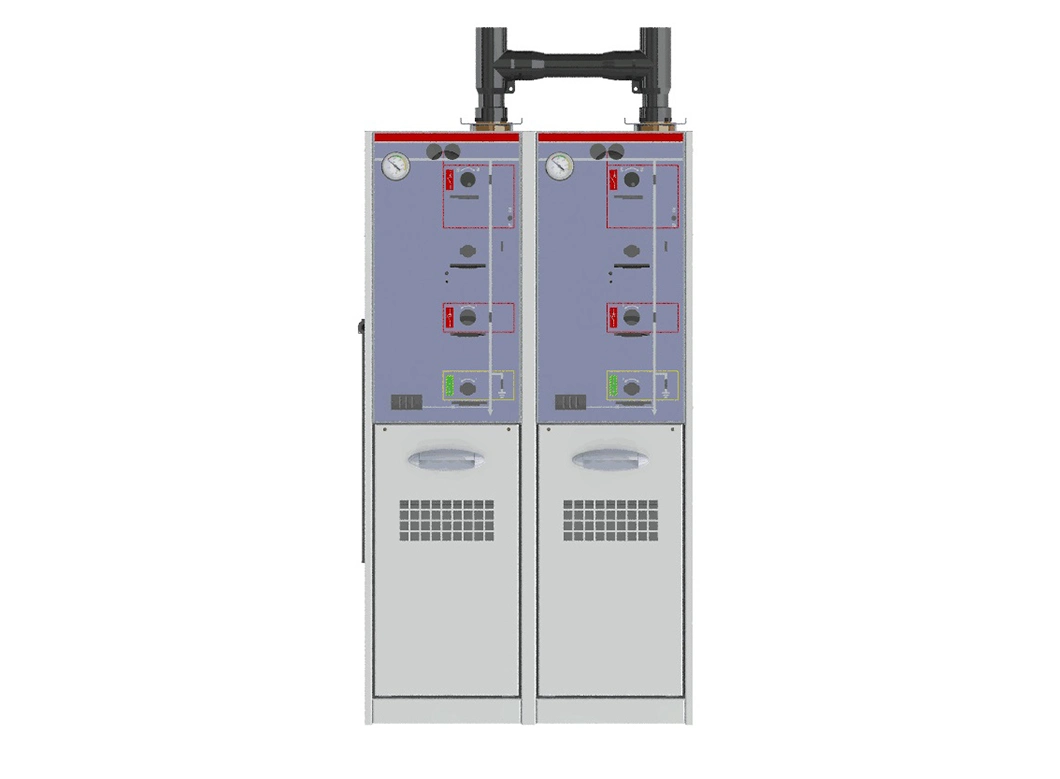 RMR Gas Insulated Ring Main Unit in the HV room of compact substation